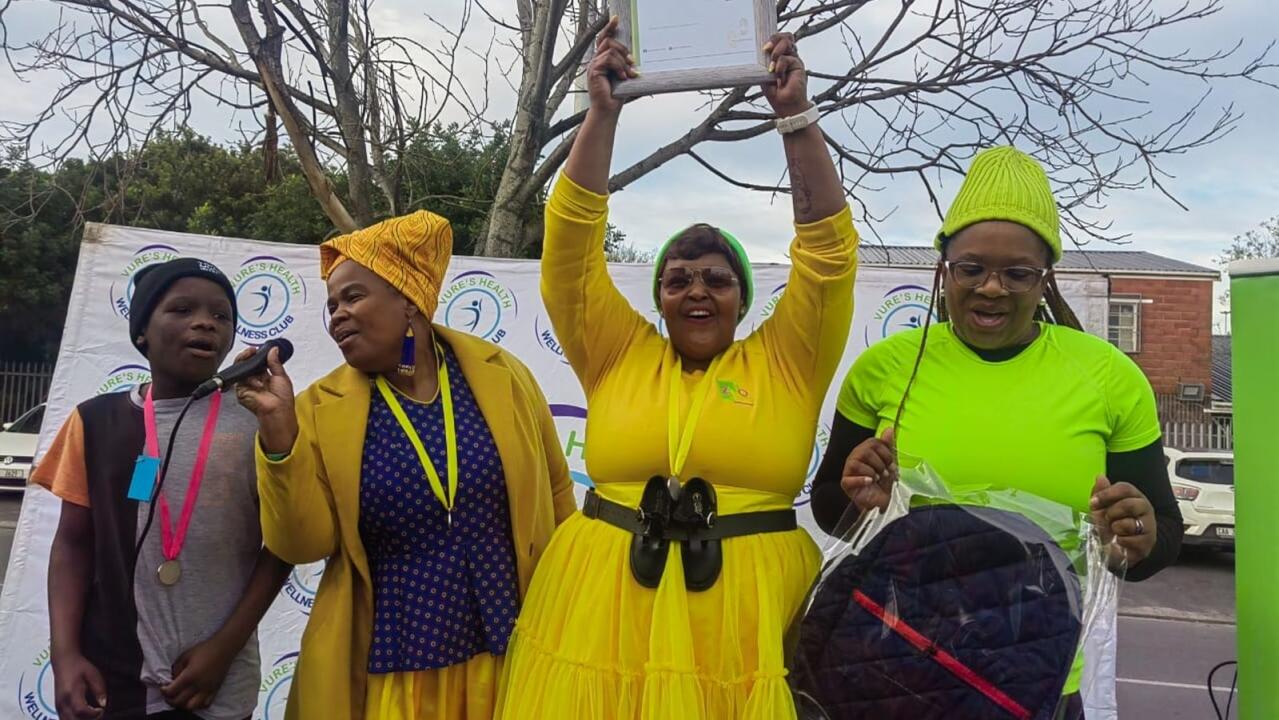 People from across Cape Town braved a cold Saturday morning to support the Zenazi Ndinani Organisation (ZNO) Madiba 6.7km run/walk to raise funds for a worthy cause.
The organisation was founded by Noluthando Ngumbela after she lost her four-year-old son, Zenazi, in 2022.
On the day Zenazi died, Noluthando was celebrating her birthday by distributing shoes she had collected to schools and churches in Langa, Dunoon and Khayelitsha.
"My son died two hours after that successful handover. It was confusing and so unreal. I kept asking how could God take from me while I was busy giving to his children. I then registered Zenazi Ndinani (Know that I am with you) non-profit organisation.
"I was crushed when Zenazi died but in his honour I vowed to carry on being a mother to other needy children. In March last year we distributed more than 800 pairs of shoes," she said
ZNO deputy chairman Madoda Mabutho said they were pleased with the turnout on Saturday where close to 100 people walked or ran 6.7km in a tribute to former late president Nelson Mandela's contribution to freedom.
"We are doing this because we know there is joy in gifting. The smiles in children's faces when they receive these shoes says it all. We urge people to support efforts of this nature," he said.
He added that their organisation has donated shoes to a school in Nxukukhwebe, a village nearby East London.
The event was supported by members of Tymebank Langa Athletics Clubs, Langa Safety Patrol, Vure Health Club, Marimba Band and Too Much Wi-fi.
Loyiso Ngqwemla from Too Much Wi-fi said they prided themselves in being associated with ZNO because of the values it stood for.
"Big things that start small and ZNO will grow and continue providing help and support to those in need. By walking in the footsteps of Madiba we can all create communities that are thriving with possibilities," said Loyiso.
He urged more corporates to support initiatives of this nature. If you would like to support ZNO contact Heidi Ngumbela on 083 858 0873.