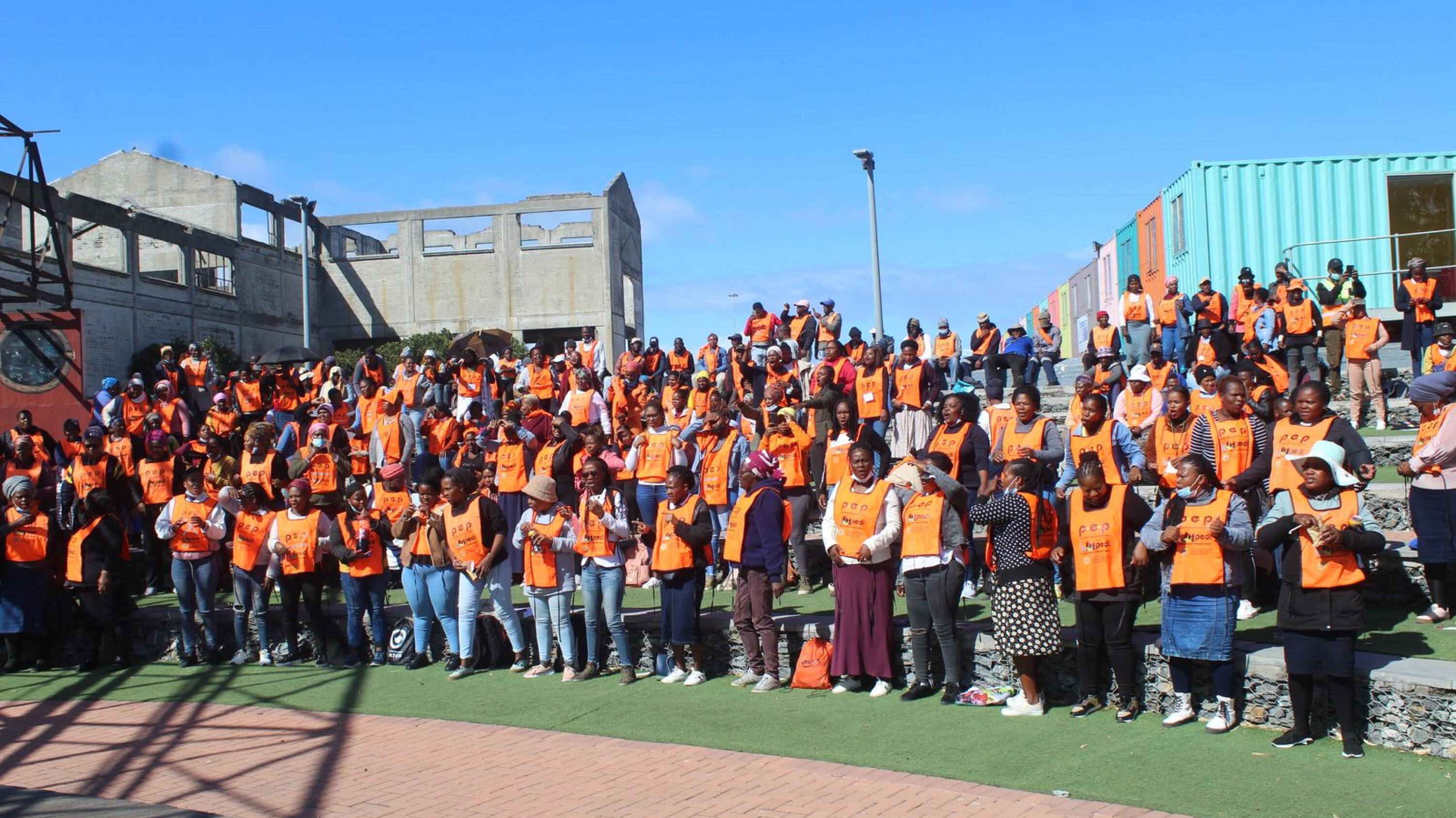 Four hundred and fifty Philippi residents will be upskilled thanks to a project which was launched at Philippi Village last week.
Through the Presidential Employment Programme, which is being implemented by the Philippi Economic Development Initiative (PEDI), the residents will be trained to take up jobs in the security, cleaning, agriculture and survey and communication sectors.
The programme was launched on Thursday April 7 at the Philippi Village.
The launch, on Thursday April 7, was attended by Cape Town Mayor Geordin Hill-Lewis and other City officials representing different departments.
"This is great for the city. This builds a sense of pride in Philippi," said Mr Hill-Lewis.
"Projects like this can build a sense of community pride. This helps us to build Cape Town to be a place where our kids can grow up safely, where there are opportunities."
The Presidential Employment Stimulus was launched by President Cyril Ramaphosa in October last year in response to the impact the Covid- 19 pandemic had had on employment.
The primary objective of the programme is to allow people to acquire skills in the fields of ICT, administration, reading, plumbing, painting and work ethic to improve their employability.
Mayor Hill-Lewis said such projects also helped to reduce crime. Using Nyanga as an example, he said since community programmes had been initiated in the area, it was no longer the country's "murder capital".
"We are definitely heading in the right direction. This project is inspiring. I am looking forward to seeing positive results," he said.
PEDI chairperson Anthea Serritslev believes the programme will change Philippi and its visibility, adding that huge strides had been made in agriculture, roads and cleaning. "This project will make a huge difference in Philippi. This is an important project that will also need business people to support it," she said.
Mayco member for economic growth, James Vos, said the aim was to make life easier for people, particularly as the rising cost of living had been giving people sleepless nights.
"We need to build an economy of hope. We have to support the informal sector. But we also have to make Philippi a thriving economic hub," he said.
Nomfundo Ndumndum said she has been unemployed but with her newly acquired skills, she'd be able to make a difference in her community.
She said the area was a "mess" when it came to crime and infrastructure. "Philippi is a mess in all areas. We have one clinic, one special (needs) school. We need services but crime is a problem. It is a mess. I am here to be part of the solution to such challenges that we are facing. Frankly, we need an attractive Philippi. We have to protect our people and our infrastructure from thieves," she told Vukani.
She was excited that Philippi residents were now getting much needed skills and opportunities.