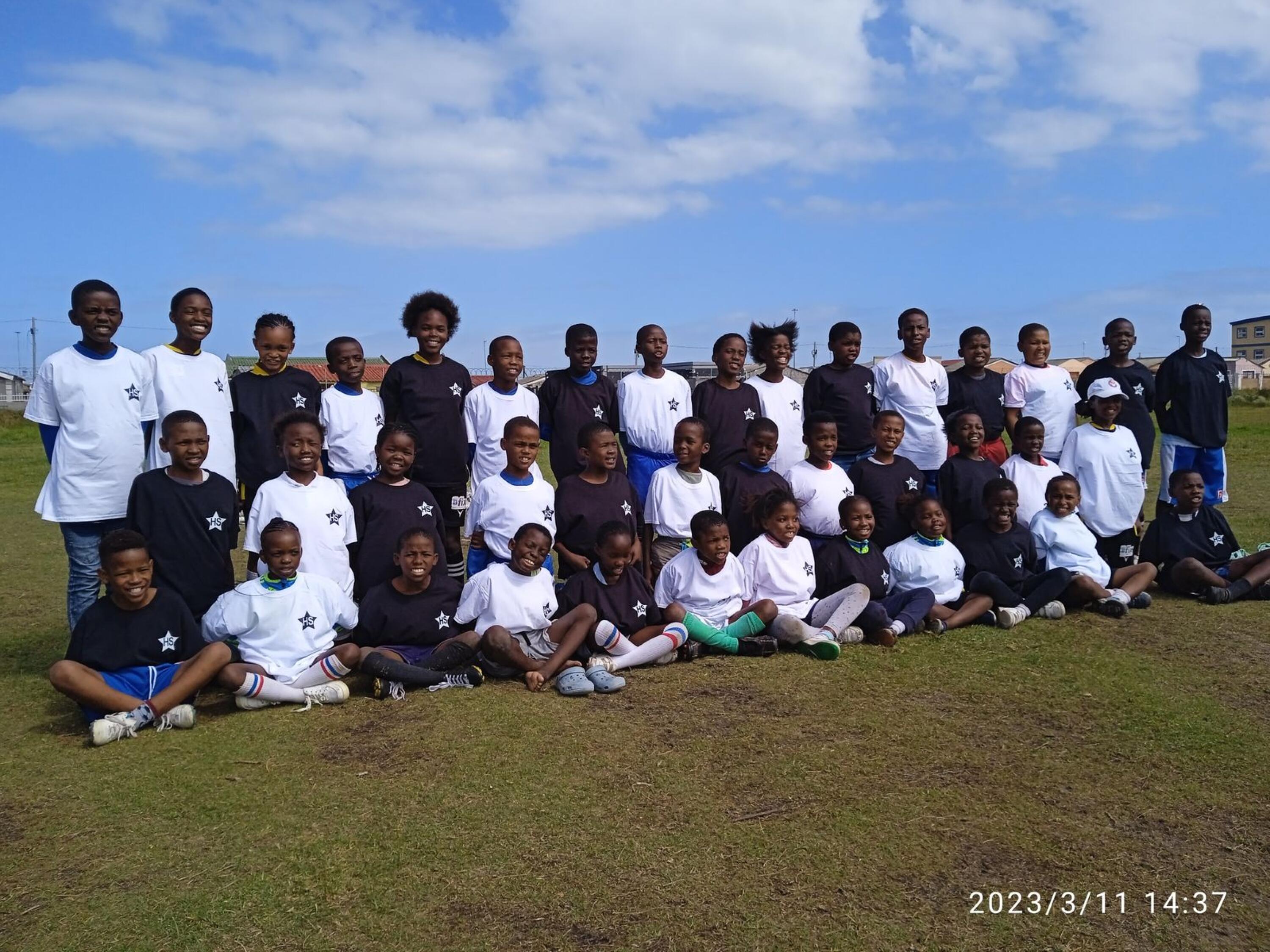 There was a sense of joy, pride and gratitude when Ikasi Soccer School received a surprise visit from Humanity Soccer from France last Saturday.
Humanity Soccer donated 60 T-shirts and encouraged the youth to stay active in sport so as not to be lured into criminal activities.
Representative of Humanity Soccer, Bourama Keita, said their mission is to create relationships with various stakeholders across the world to bring unity through the love of soccer and to create opportunities for youth to travel abroad.
"We have an annual tournament that we host in France with teams from across the world and the winning team wins a trip to a country to do social and humanitarian actions. We want to teach young people the importance of giving back to the community and instil good values and morals in them," he said.
"We want to create that relationship here in South Africa as well. We are hoping that we will make meaningful contributions through sport."
Mr Keita said Ikasi Soccer School was a well structured organisation with people who were passionate about their work and commitment to community development.
Ikasi Soccer School founder, Dumisani Ntsodo, said he was over the moon because it shows that their efforts are being recognised.
"They contacted us on Facebook and at first I thought it was just a prank but later I realised that these guys were serious about this. I feel extremely excited that we are breaking new ground and creating more meaningful partnerships which would yield desired outcomes," he said.
He said the school hoped to give young girls a platform reach for the goals and succeed, which may or not be as professional players.