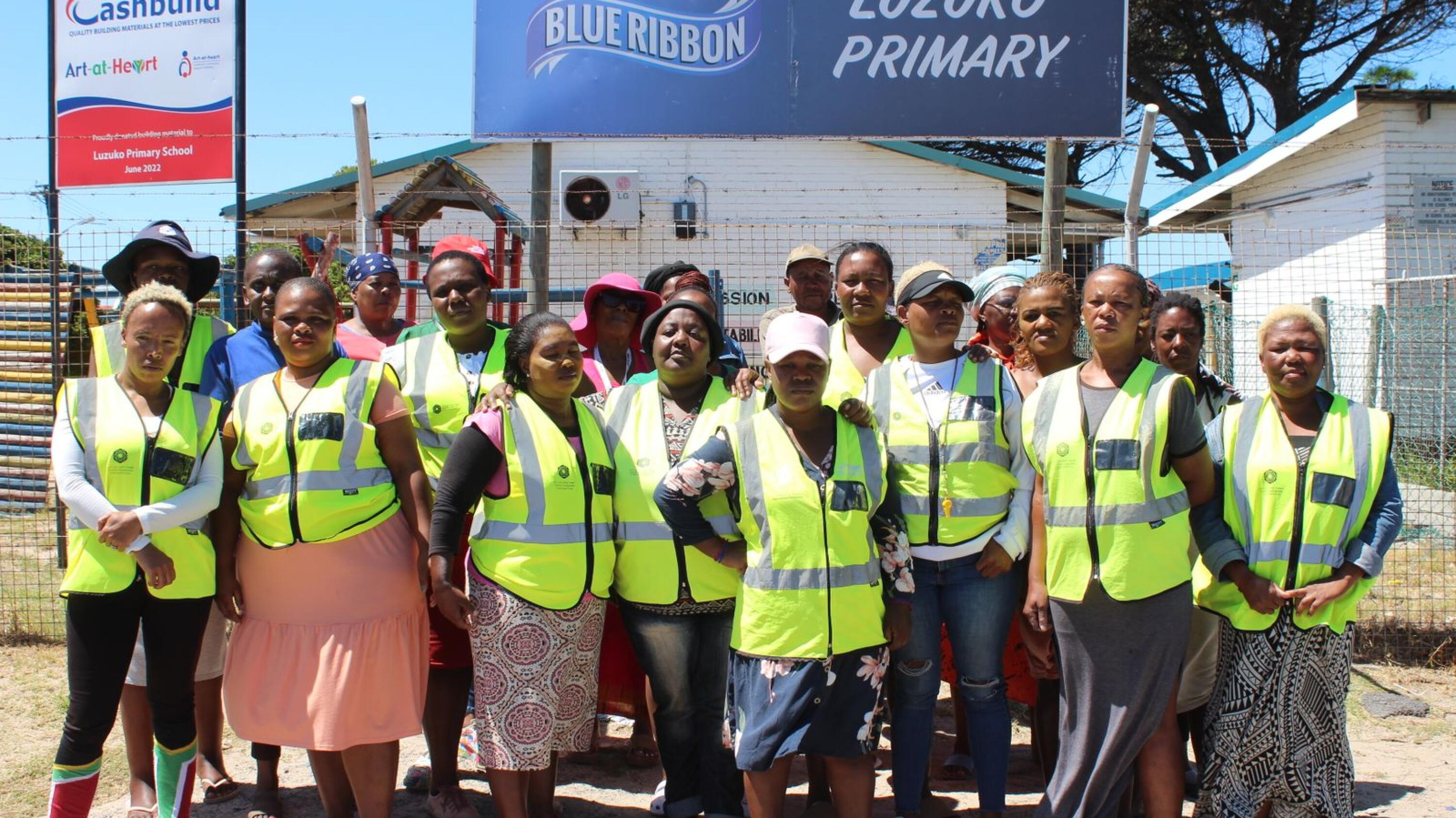 "Our patience has run out. We are tired," said walking bus project volunteer, Thandi Mahaluba, in Gugulethu, just outside the Luzuko Primary school.
She is among thousands of volunteers who risk their lives, standing in street corners to guide children to and from school daily. She signed a contract with National Pride Holdings Community Development, under CEO Jemayne Andrews.
Ms Mahaluba said the volunteers had signed contracts in March last year which stated that they would be paid a R4 000 stipend for three months but they have not yet received a cent.
"This is long overdue. Our chief executive office Ms Andrews has been promising but never delivers. Just last week she convened a meeting but she never turned up. We have a feeling that our money has been paid to them by the donor that we do not know and they filled their pockets with it. We are disappointed that she does not care about poor people after making such promises," she said.
Another volunteer Lisa Ntsebeza, accused Ms Andrews of lying.
"She said there was money to pay us. She promised heaven and earth. She even showed us uniforms. I was extremely excited. Only to find out she lied," she said.
Ms Ntsebeza said most people are now in debt because they borrowed money with the intention of paying it back once they received the stipend.
"Most of us are dying of stress because we owe big shops and people money. We were unemployed and when an opportunity to get money appeared we borrowed money with the hope of paying it back once we were paid. Sadly, some died without seeing the money they were promised. This thing has truly affected our health," she said.
She said walking bus volunteers from many areas, including Gugulethu, Khayelitsha, Kraaifontein, Manenberg, have not been paid. The volunteers said they had agreed to meet with the CEO but she was a no-show.
Responding to the accusations, Ms Andrews said she was hurt to hear such statements made against her. She added that they did not receive the money from the donors after agreements were signed with them and they were just trying to help the walking bus because many of them were mothers and grandmothers who needed to put food on the table.
She said the contract clearly states in the first clause, under terms and conditions, that if the donor funds are not forthcoming, the three month agreement would be cancelled.
"We were advised to do so by our legal team. However, it is always my intention to do good irrespective of clauses or whatever appears in the agreement, because that's what upliftment of our people is all about, doing good for each other so all can benefit. That's my two cents worth and that's all I have to say other than to again express my disappointment at the false accusations when many of them have known me for decades," she said.
Ms Andrews said that she "gave birth" to the Walking Bus in 2015 and has been fighting to keep it running and to get stipends for the volunteers, so that the communities children would not only be kept safe but the volunteers could be uplifted too. She reiterated that the project is voluntary and that the stipend had been offered as a gesture of thanks.
The members of the Walking Bus members however have vowed to get to the bottom of the nonpayment and stressed that all they want is the three months' agreed payment, for now.