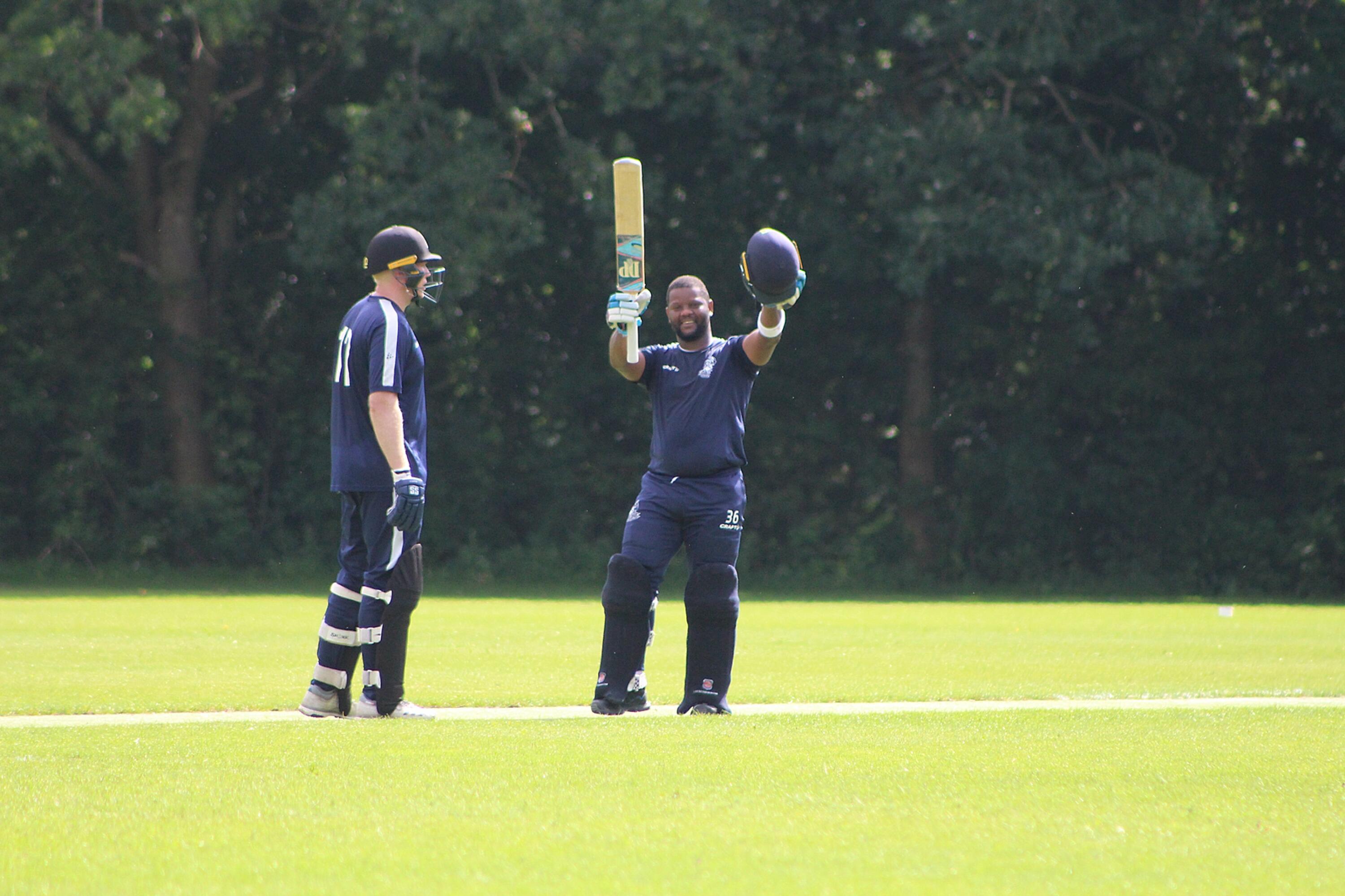 For many cricket is a sport played in summer conditions, but Langa's very own, Shane Mbulelo Nkomo, is playing the gentlemen's sport in the winter of Denmark.
When the 2023 Dansk Cricket Forbund season began, Nkomo took on the role of new head coach and player at Esbjerg Cricket Club.
Before this, Nkomo was making a name for himself around Cape Town's finest community cricket grounds. He scored a hundred runs in a game for Gugulethu Cricket Club against former champions, Northern Goodwood Cricket Club two seasons ago.
His form and teamwork earned him a leadership role as the club captain at NY49 sports complex. A couple of months later, he received a call that would change his life forever.
On the other line was the chairman of Esbjerg Cricket Club, Vaishnai Sreeram. They greeted and the rest was history…
Esbjerg plays in one of Denmark's topflight leagues, the Dansk Cricket Forbund. Dansk has eight teams vying for top honours. Every season is a race for the win or a struggle to fight for relegation.
Over the weekend, Nkomo and his teammates played to an incredible victory which enabled them to avoid relegation. In that win, Nkomo scored his century and was named the man of the match. This was the third time in a row he was named the man of the match.
In his 12 matches, the former Langa Cricket Club all-rounder has scored 580 runs from 754 balls, and has taken 12 wickets off 54.3 overs.
"I'm used to playing on the pitch. Most leagues here are played on the mat because of the snow. So I had to adapt," said Nkomo.
With three matches left of the season, the former St Louis Primary and Langa High pupil, Nkomo says Esbjerg will finish the Dansk's first division strong.
"I enjoy coaching and scoring runs. It shows if you put in the hard yards, it pays off when you do the basics. Coming from another country and scoring runs and helping the team stay up wasn't easy but it is worth it," he said.
"For the kids (of Cape Town), they must believe in themselves. Work hard on your cricket and stay humble. I know when the kids don't see things happen they want to sit on the corner and are promised things, but really they need to focus on their batting and bowling and the coaches need to push them," said Nkomo.