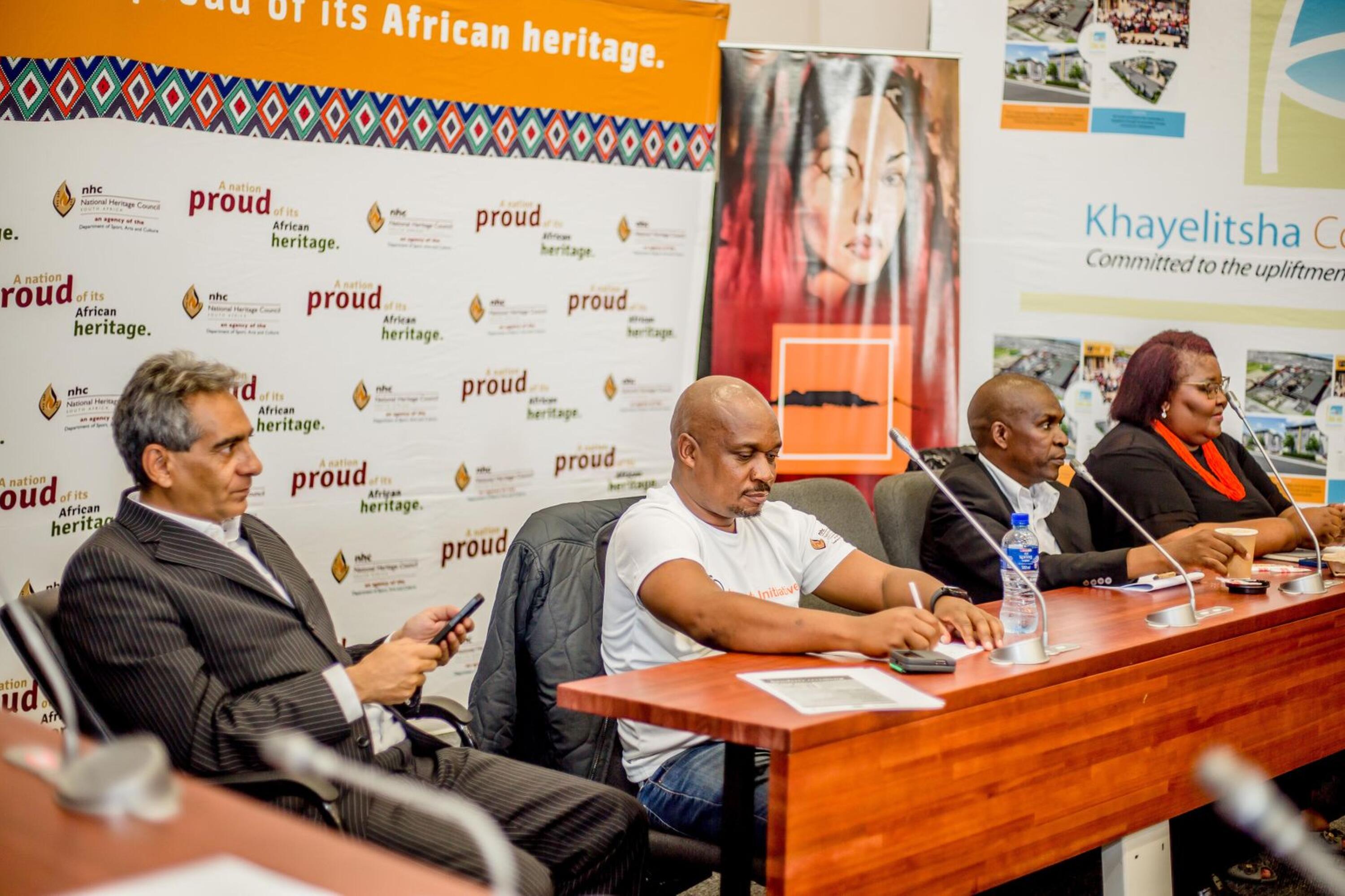 There was an air of excitement when the National Heritage Council, in partnership with various stakeholders, donated toiletry packs to 12 schools through its Ubuntu Initiatives in Khayelitsha on Thursday March 23.
The event was aimed at motivating pupils to excel in their academic performance and encouraging them to learn about their heritage but the key message was to urge the youth to learn the importance of the spirit of ubuntu.
CEO of the National Heritage Council, Dr Ndivho Lukhwareni, said their focus is to preserve African heritage.
"Through these programmes we want you to appreciate yourselves as Africans. We want you to also recognize the diversity that we have in the country. We need to appreciate other people from other cultural backgrounds. We are here to spread the spirit of ubuntu because you are because of others. We have the responsibility as the council to ensure that there is social cohesion and unity amongst each other.
"The other way that we could Identify you as an African is through language. We are encouraging you to speak and master your mother tongue and don't be proud if you are rolling with English yet you are unable to speak your language because you will never be an Englishman. Your culture and language makes you who you are," he said.
Dr Lukhwareni said ubuntu is something that everyone is born with.
The Cape Heritage Museum CEO, Igshaan Higgins, said people who do not know their culture and origin are like trees without roots.
He said it was important that people understand where thet come from because if they do not, they will not be able to stand firm when others impose different cultures on them.
He said South Africa has an edited history and Africans have been told lies and for 350 years.
"We have been fed lies and we need to rewrite our history. We were taught that Shaka was a murderer, but they did not look at his humanity. Most Africans leaders' humanity were not examined and the narrative that the colonists had was that they were savages and murderers and that is unfortunately not true. We need to research our history and look to our leaders to rewrite our history," he said.
Khayelitsha Community Trust (KCT) chairperson, Bulelwa Belu-Toni, urged the youth to know who they are. She urged the youth to focus on their studies because through education they stood a better chances of success and it would also open economic corridors in Khayelitsha.