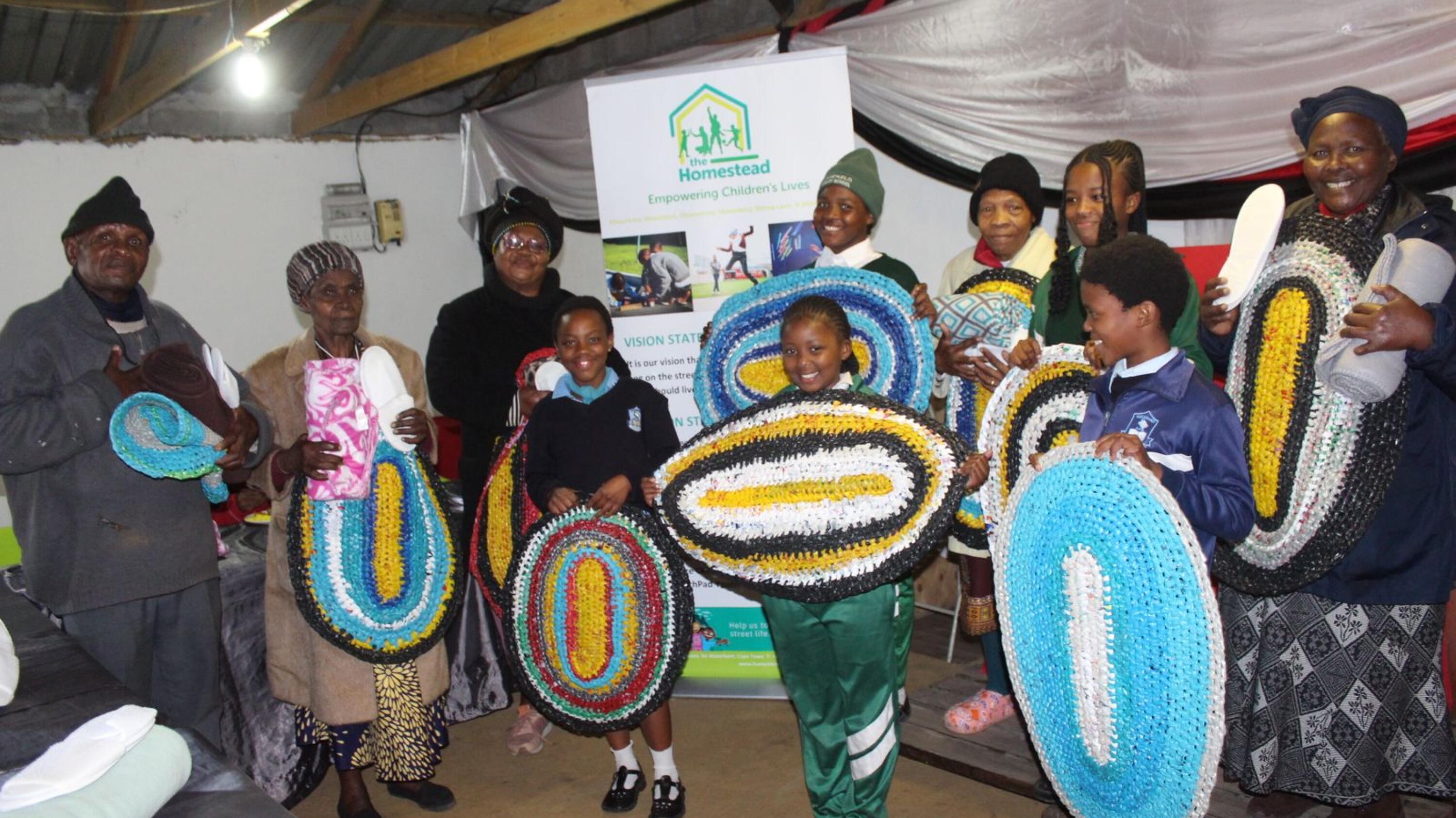 As part of Mandela Day on Tuesday, children from the Homestead Project in Site C, Khayelitsha, showered seniors with gifts as a small token of appreciation to tell them how grateful they are for all they have done for them and to have them as their grandparents.
The children weaved plastic mats as part of the gifts they gave out.
"Mandela Day gave us a chance to recognise and honour those who have served our country. It is a small token of our appreciation for the sacrifice that they make. The good thing is that it is done by their grandchildren. All we did was to teach them how to do the mats and we bought other gifts," said Homestead social worker Busi Maxhinyana.
Ms Maxhinyana the day was also about the seniors sharing the past and reflecting on Mandela's life. "We looked back on the years that were not as good as today with them. The highlight of the day was for these children to hand over the gifts to the seniors. As I have said, the whole idea came from them," she said.
Expressing appreciation, NomaAfrika Lingani said the Homestead and its children have demonstrated a heart-warming gesture and respect for the seniors. She said what they did will go a long way as a blessing to the children. "The love shown to us is unbelievable. We are sometimes a forgotten nation, if I may put that away. But these little children thought of us. This is a blessing to them. They have no idea how this means to each and everyone of us. It is surprising how much a little gesture like this can mean and it has brightened our day," she said.
Another senior who benefited, Sylivia Mpayipheli emphasised the importance of loving and protecting seniors. "The kindness shown to us is greater than any other thing.This came to me as a prophet because I have just told my neighbour that I will buy morning shoes and a small blanket when I get my next social grant. These kids are God-sent," she said.
The Homestead Project is a non profit organisation established to take care of children, especially abandoned ones and those who live on the streets.