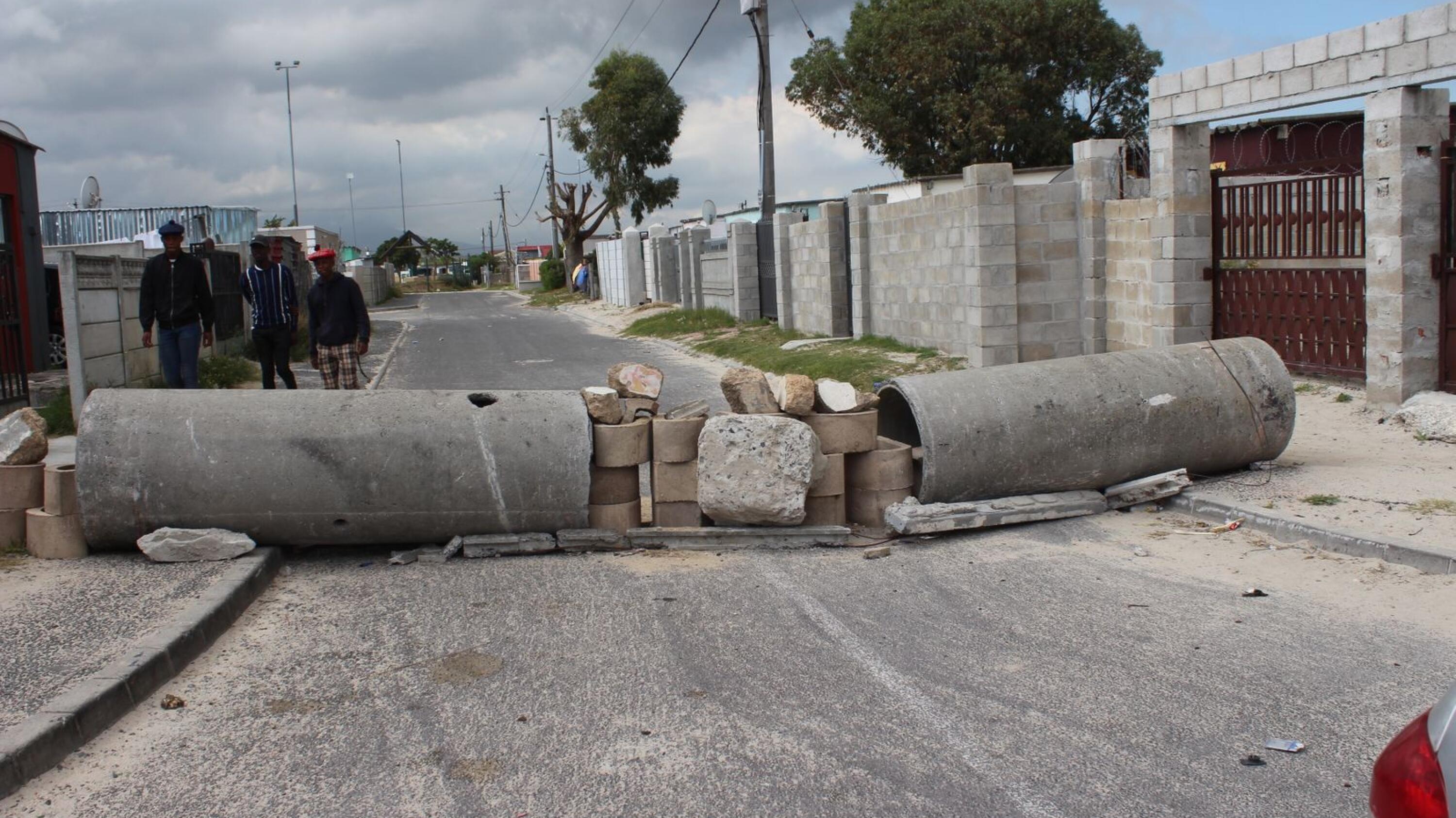 Residents of Smarties in Mfuleni have blocked entrances and exits to their neighbourhood with tyres, pipes and rubble to curb crime, which they say is rampant in the area.
The barricades will stop criminals from entering or leaving the neighbourhood, they say.
Street committee member Lulama Velelo said residents had had to take matters into their own hands because break-ins, in broad daylight, happened frequently in the area.
"They come with cars and break into our houses. Most of the time these criminals are not even scared. We have to minimise the entrances and exits," she said.
"Some steal cellphones and run away. Most houses have lost their television sets, furniture and many other things. We felt this had to come to a stop."
A resident who asked to only be identified as Mamiya, as she feared for her safety, said, "I guess these are syndicates operating with some of our own. We are being terrorised as this community. They commit crimes like housebreaking, hijacking and muggings. Now that we have closed the entrances, they will find it difficult to come and do as they like. But we also hope that the level of crime will decrease. By doing so, we are also helping out police because they cannot be everywhere."
Ward councillor Mongezi Madikane said residents had called him and the police into a meeting to tell them about the closures.
"I know about the crimes in that area, and we have tried all we can to prevent it, but there are too many entrances and exits there, and that makes it difficult for anyone to stop the crime.
"Those who rob and break into houses had it easy to come and go and join the main road. So the residents took that decision, and it was their decision, not mine. I cannot be part of the municipality property closure. I cannot say I support the decision too, but it is the residents who feel the pain."
Police spokesperson Lieutenant Colonel Malcolm Pojie said crime was a problem in most of the province's precincts and appealed to members of the public to get involved in community police forums and other civic structures to help the police combat it instead of taking the law into their own hands.
The unauthorised closing of a road could constitute an offence, he warned.
"We therefore appeal to the public not to take the law into their own hands, but to report it to the relevant authority. Criminal activities can be reported anonymously to SAPS through Crime Stop at 08600 10111, MySAPS application or other social accounts of SAPS, such as Facebook, etc."