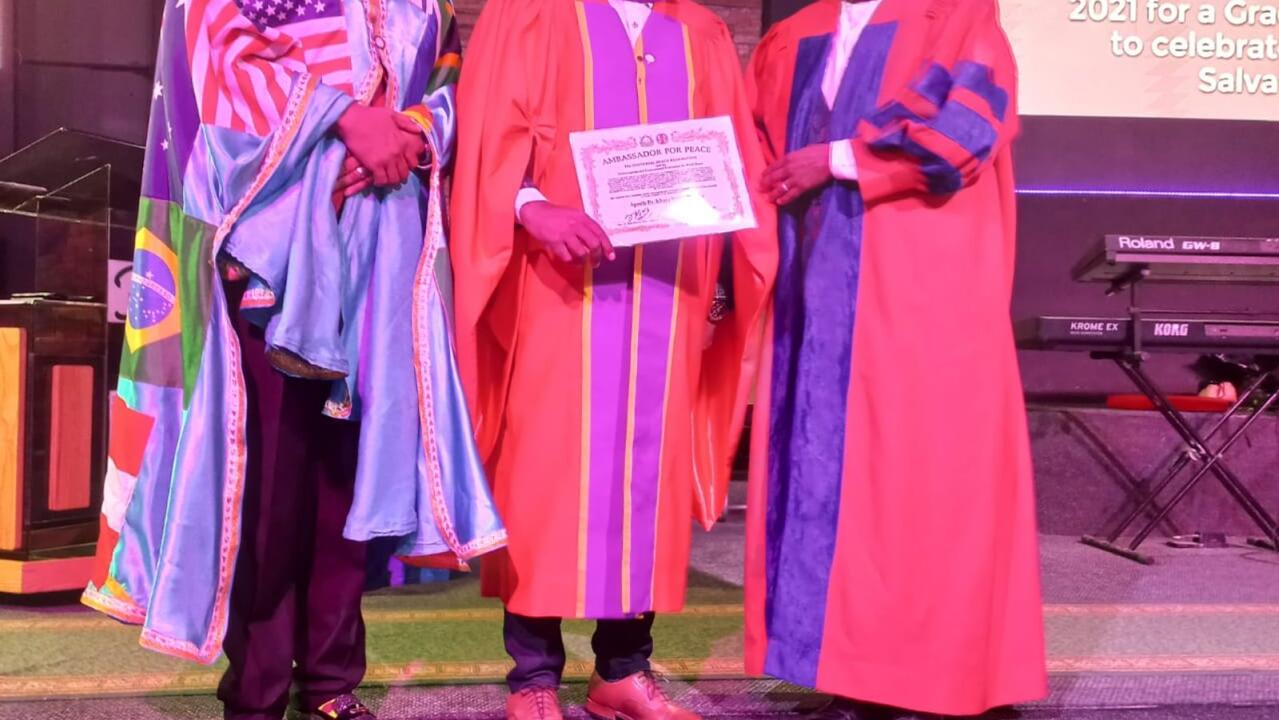 About fifty graduates whose graduation ceremonies were delayed by the outbreak of the Covid-19 pandemic finally had their moment to don their gowns and flaunt their certificates at an event hosted by Salvation Church on Saturday.
Apostle Dr Khaya Maseko said the church decided to honour all graduates because they had worked hard for their qualifications.
"As a church we encourage education and since the 2020 and 2021 graduates had virtual ceremonies at their various universities, we felt it was necessary give them a real graduation ceremony," said Dr Maseko.
Maseko said he invited two professors, Fanie Mqina and KC Harrington from Gauteng and Mpumalanga to motivate the graduates who all belong to his congregation.
Professor Mqina urged the graduates never to forsake their backgrounds.
"You were raised by a community, raised in the house of God and now that you are graduates there will be many temptations and challenges. You must stay focused and continue serving the Lord," he said.
Professor Harrington said it was encouraging to have church leaders like Dr Maseko who value education and have belief in the youth – and especially women.
"When I look around here I am comforted to see that most gowns are worn by women. A society that is filled with educated and empowered women is a strong one. Dr Maseko I hope other church leaders will emulate what you have done here," he said.
Salvation Church Youth co-ordinator Thandeka Tabi who organised the graduation said she was pleased with the attendance and the manner in which the congregation obeyed Covid-19 regulations.
"All the graduates have been itching for this moment and I am happy that we were blessed by two powerful speeches from the professors and Dr Maseko himself," she said.
Zolikazi Faleni-Boki who graduated with Bachelor of Social Sciences degree from Fort Hare said she was extremely excited to be part of the ceremony.
"The virtual graduations did not have that oomph and here today we could really celebrate our hard work," she said.
Xolile Mdingi a sports management graduate from the Cape Peninsula University of Technology (CPUT) who is currently pursuing PhD in Education said the ceremony would inspire others to study.
"Education is a proven poverty breaker and today we were urged to think out of the box and do things that will build us personally – and the communities we live in," Mr Mdingi said.
Precious Nobongoza a human resources development graduate thanked the church for organising the ceremony.
"We felt very bad when we could not attending graduations at our institutions because of Covid-19," she said.