Safa Cape Town celebrated National Women's Day on Monday with an event at the Zolani Centre in Nyanga.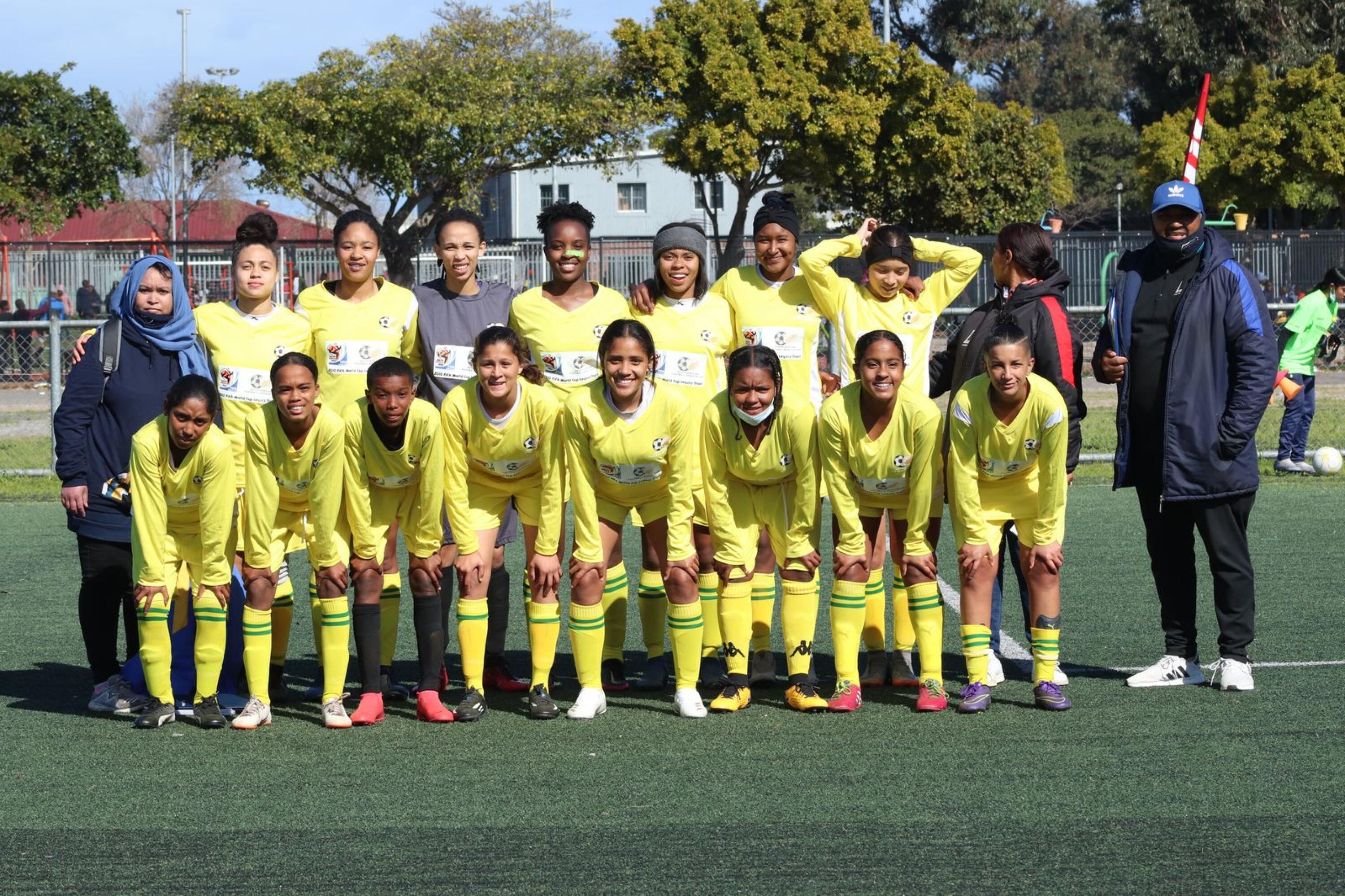 Safa Cape Town deputy president, Nomonde Ndyoko welcomed the young and senior women in sport, emphasising the importance of balance between sports and academics.
Guest speaker and veteran journalist, Zubeida Jaffer shared an educational awareness from her book, Beauty of The Heart, the story of Charlotte Maxeke. Maxeke was the first woman of colour to graduate in South Africa in 1901.
Young footballer, Nelafah Mohammadi, from Brooklyn, started kicking the ball when she was 3-years-old. She shared her journey from playing for FN Rangers, to playing for Hellenic, earning a scholarship to study at Curro Century, and representing the Western Province under-13 and under-15 squads.
Sports administrator at UWC, Elmendorf Coetzee said applications to study at the institution are open. She mentioned the preference given to young girls with good marks and sporting activities.
Award-winning coach Desiree Ellis shared an inspirational story through a video presentation, encouraging the girls to follow their dreams.
National player Sinoxolo Cesane, from Gugulethu, received a scholarship while playing for UWC to study in the USA. In a motivational video, Cesane told those present that "it is possible".
Safa Cape Town president, Bennet Bailey encouraged young women to follow in the footsteps of the Banyana Banyana squad, as the majority of the team have a qualification.
Safa Cape Town's Natalie Swartz acknowledged the work done by the clubs in grooming the young players in football by saying "#Women in football rock".
The event was topped off with a Regional Women's League fixture between Hotspurs Ladies and Green Lovers Ladies, at the Nyanga Stadium.
Hotspurs coach, Yassen Solomons said, despite the team not playing for two months, they did enough to impact a 7-1 win over Green Lovers.
"Honestly it wasn't the girl's best performance. The two months of not playing really showed. I think in the second half they settled well and looked like themselves again. The changes from the bench impacted our performance.
"It is tough on us. We are on the back foot in terms of the league table, due to our cancelledwalkover match against the team that is leading the log, Mighty City Ladies. Before kickoff on Monday they had a 6 points lead, but we had two games in hand. They now have a 3 points lead with us having one game in hand. We will try to keep up with them and see if we can make it into the playoff spots," said Solomons.