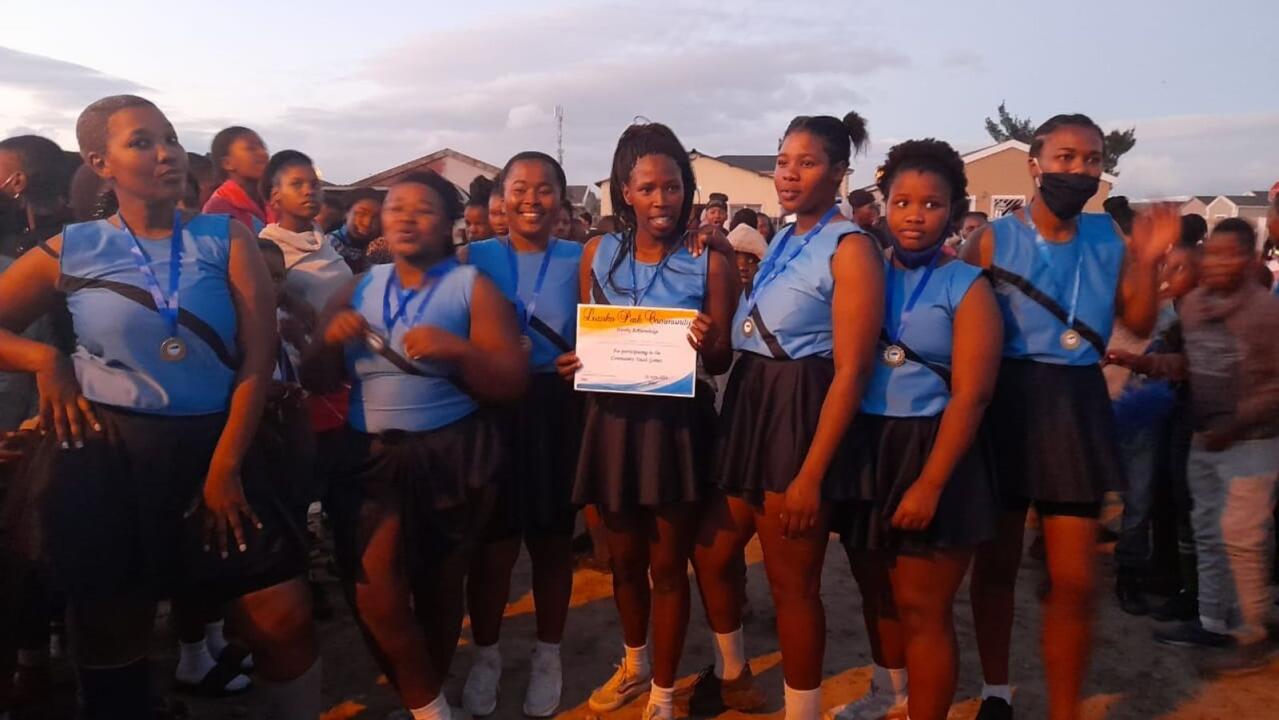 Luzuko township is what you can describe as a concrete jungle with little or no recreational facilities for children.
Often children talented enough to play and excel in sport are lost to drug and alcohol abuse which is symptomatic of many townships in the country.
When community leaders discovered the lack of participation in sport they came up with a plan to revitalise sport and other healthier activities in the area.
Crossroads teacher Nolufefe Racula said they were worried about lack of sporting and cultural activity in Luzuko.
"We see children loitering in the streets and that pained us because we know lack of resources prevents them from playing. There are no fields or halls where the can practise," said Racula.
Last month, to mark Youth Day on June 16, they organised a mini-tournament featuring six-a-side soccer and netball games.
Games co-ordinator, Thabisa Sam, said the spirit and commitment shown by the players showed that they have a desire to play.
"With support and encouragement we can unearth talent here. We have an opportunity to each children values through sport and thus contribute to community development," Sam said.
Sam thanked The Practical Journey, a Muslim non-profit organisation that donated 400 hot dogs to feed players on the day, the Department of Cultural Affairs (DCAS) for providing medals and trophies, Boxer, Assupol, and Old Mutual for their support.
Talent scout and soccer coach Siya Ndlebe said initiatives like these are helpful in reviving sport in the communities.
"Sport plays a vital role in society and it goes a long way in fighting crime, drug abuse and other bad thing that communities struggle with," he said.
Netball coach Christina Matyeni said the girls were excited to play and hopefully they will continue to play.
"Mainly it's boys who are playing soccer in the area and from now on I am sure we have replanted the seed of netball in younger girls," she said.
Marathon runner Zukiswa Gwaxula said it was a pleasure to see young children playing sport.
"The idea is to sustain this because sport can help these children when they grow. It's very good for them because they a child in sport is a child out of court," she concluded.