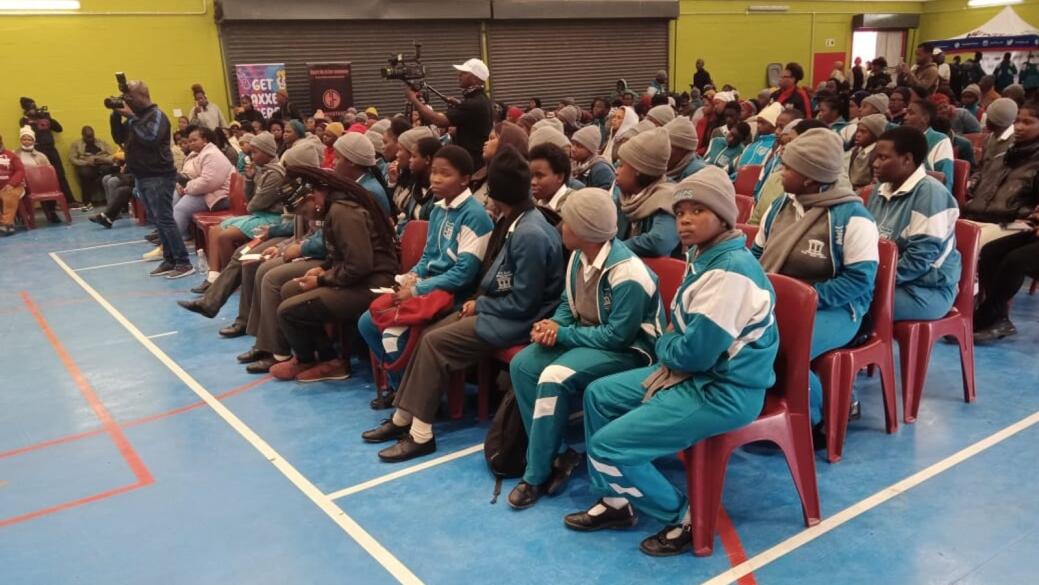 Young people from various areas asked tough questions and raised concerns about the health issues facing the people of Khayelitsha when the Deputy Minister of Health, Dr Sibongiseni Dhlomo and other stakeholders engaged in a youth dialogue.
Members of the South African National Civic Organization (SANCO), TB and HIV care, and ward councillors gathered at Desmond Tutu Hall in Makhaza on Monday June 12 for the event.
Among many issues raised by young people is what they say is the bad attitude and poor service rendered by nurses when they visit the clinic for pregnancy prevention measures and other health matters.
Many young people said nurses were judgemental and this at times makes them not want to visit the clinic.
Member of Parliament, Bheki Hadabe who organised the dialogue, said health issues related to young people are often overlooked and not given the attention it deserves.
He said gone are the days when the youth could not raise their health challenges and as they celebrate Youth Month they wanted to tackle these issues.
"We want to have young people who are aware about the importance of looking after themselves.
"Young people must know that they are leaders wherever they are and the choices they make today will shape their future.
"I do not agree with this notion that young people are the future leaders because that means they are outsourcing their responsibilities at the current moment. We need to have young people who will not be afraid to stand up and ask tough questions."
Community activist, Thokozile Qalanto, said statistics at Site B Ubuntu clinic shows those under the age of 18 are being infected by HIV and the number is growing.
She believes that one of the reasons why young people are getting HIV and becoming pregnant as teenagers is because there are no programmes aimed at mentoring them about sexual reproductive health.
She said she asked the deputy minister what is the relationship between the health department and education department on mentoring these young people.
But she said she was disappointed when the deputy minister did not give her an answer when he was responding to questions.
She said as much as they appreciate these gatherings, they do not provide any solutions to the challenges raised.
Mr Dhlomo said he has been tasked by the minister of Health Dr Joe Phahla to criss-cross the country to listen to challenges facing youth with the hope to address them and find solutions.
He said some of the questions raised were important but some were not really related to his department.
He stressed the importance of making informed and wise life decisions about health such as using condoms when having sexual intercourse or refraining from sexual intercourse until youth complete their studies.
He said young people are at high risk of getting infected with HIV and other sexually-transmitted diseases.
"I'm pushing a campaign across the country where we have clinics which are called youth zone facilities which are designed to respond in a friendly manner to young people. We have 1915 youth zones clinics across the country.
"These clinics have young nurses who are friendly and that would make it easier for young people to raise their problems. We want to create demand for these clinics through this campaign."
Dr Dhlomo said he visited some clinics in Khayelitsha who have not yet met the criteria for the youth zone facilities but urged them to create what they call a "happy hour" so that young people could access their services.
Chris Hani High School pupil Lina Nopontwana appealed to the minister to make sanitary towels freely available because not everyone can afford to buy them.
She believes that if the government is able to distribute condoms freely surely they have the capacity to distribute sanitary towels freely.