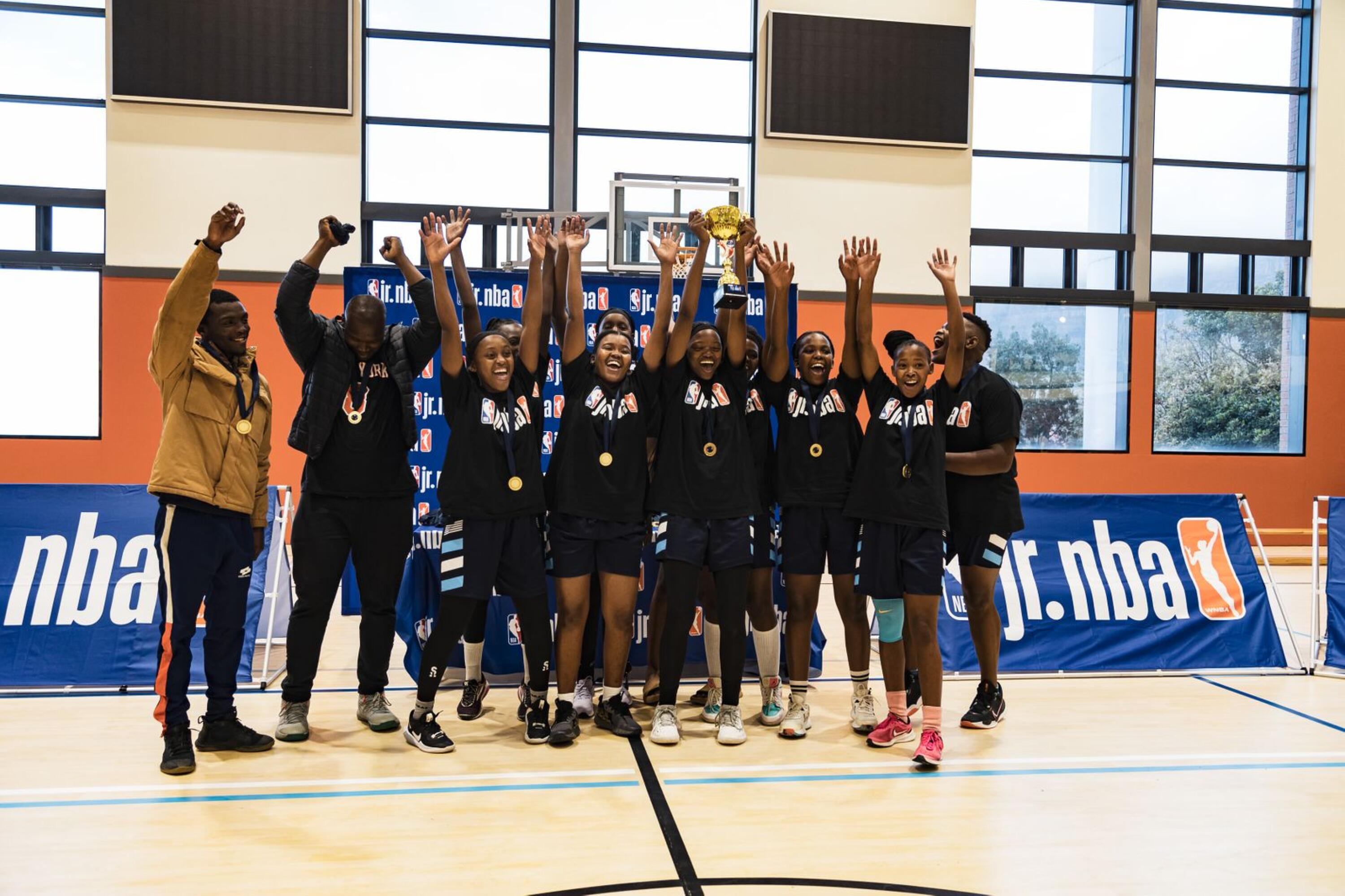 NBA Africa hosted a second Junior NBA tournament in Cape Town at the German International School in Tamboerskloof at the weekend, culminating in Montana Vikings Basketball Club being crowned champions in the boys' division, while Shaq Squad Basketball Club won the title in the girls' division.
The junior tournament tipped off on Saturday, with 14 boys' teams and nine girls' teams aged 14 and under. In addition, a junior NBA clinic was hosted for 100 boys and girls to teach fundamental basketball and life skills in an effort to improve the youth basketball experience for the players, coaches and parents.
Montana Vikings Basketball Club beat Heideveld Basketball Club in a thrilling boys' final, while Shaq Squad Basketball Club overcame Cape Waves Basketball Club to claim their crown in the girls' final.
Cleo Khongolo of Shaq Squad Basketball Club was named Most Valuable Player in the girls, while Reyaan Allie of Montana Vikings Basketball Club was the boy's Most Valuable Player.
Sportsmanship Awards went to Athenkosi Mkiva, Shaq Squad Basketball Club, for girls and Tyrese Brandt, Heideveld Basketball Club, for boys. Other teams that took part include Gugulethu Hustlers, Khayelitsha Rising Stars, Hout Bay Snipers and Wynberg High School.