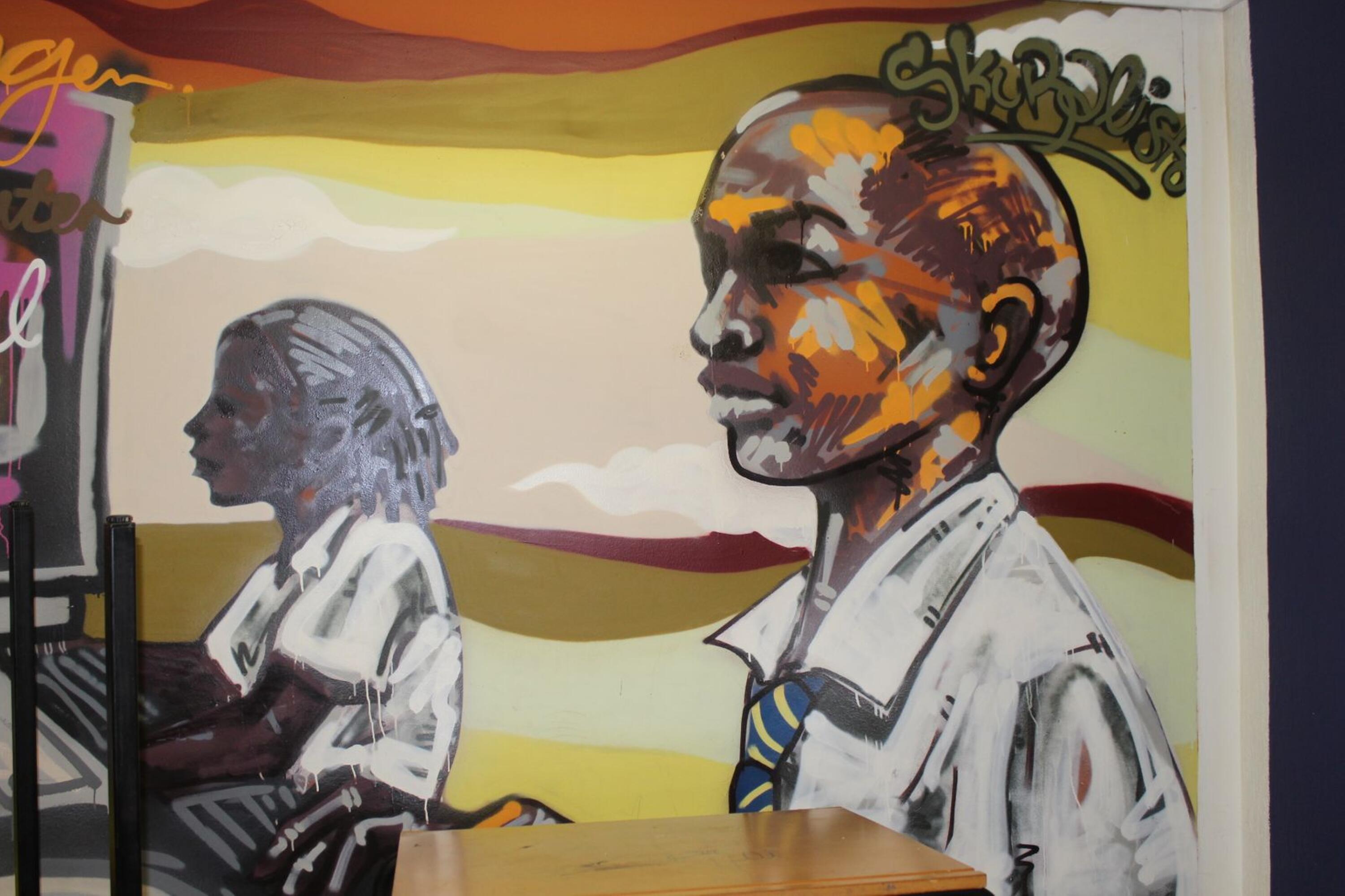 On a rainy Tuesday morning, the JL Zwane Centre welcomed young artists exhibiting their visual art works.
This group of youths have been creating art to show the community how it's seen through their eyes and according to the organisers of the exhibition, the aim was to create a space where art lovers and young artists could interact.
To celebrate the launch and celebration of the venture, JL Zwane invited artists and parents last Tuesday morning to view the paintings of the young, up-and-coming artists.
Lundisipho Gulwa, a professional visual artist who was part of the project, said the exhibition exposed young people to careers related to art.
The children involved in the project are in grades 1 to 7.
"We equipped them with skills as a way to express themselves. Today we have converged here to celebrate this diversity. We take this (art) so highly. It is not always that something like this happens. We encourage such things to uplift their spirit and confidence," he said.
He commended the centre for having for the courage to teach young people art in their spare time. He said when they called him in to assist he didn't hesitate because the project would assist children from the townships.
"I bought into the idea because it is developing children. This is a form of inspiration to them (children) too. They can auction their paintings in future and make money out of it," he said.
The Visual Arts Project runs each Friday afternoon and is attended by 30 children.
In addition to understanding different techniques, textures, and colours, emphasis is placed on enjoying creativity rather than striving to do art "correctly'', said project manager Nokubonga Mepeni.
She said there have also been discussions about the broader impact of visual art and its value to forms of employment. She said one of the underpinning principles of the JL Zwane Centre has always been to develop talent and commitment.
"The initiative is all about celebrating young people, their passions, and achievements. We are delighted to have been here today with their parents and community members. This is not a once off thing. We wish to continue developing more and more children through art," she said.
Young artists also expressed excitement that their work had been exhibited.
Lebo Mthwa, 12, said he is passionate about art and is going to continue with it. He loved drawing nature including animals, he said.
"I want to encourage others to be part of us here. It is a form of expressing many things. I am so excited that people came to see what I do with my hands."
Another young artist Thembisile Maseti, 11, said she loved mixing colours. She said she learned a lot and was still learning.
The JL Zwane Centre which has been working in the community since South Africa's democracy in 1994, is committed to uplifting and empowering the people of Gugulethu and surrounding areas through partnerships with individuals, organisations, and companies.