Badly deteriorating roads, blocked drains, leaking sewerage systems and toilets that do not flush. These are some of the problems residents of Cape Town's townships have to deal with on a daily basis.
And some of those who turned to Vukani to help them, said their toilets had run dry months ago and they were having to use buckets of water to flush them.
Residents of Khayelitsha, Samora Machel and Philippi East have complained of daily sewage overflows from faulty sewerage pipes and have called for urgent action to address this "long-standing" problem which has made their lives unbearable.
Vukani went out to these areas, and it was a nightmare to drive through some of the streets.
Local committee members in Greenpoint, Khayelitsha, had threatened to go to the City of Cape Town offices to show them their problem.
Nomfundiso Maciko said her home always smells bad because of the overflowing sewer.
"The sewer is now inside the house. If you flush the toilet, everything comes up," she said.
And, she added: "The waste is sometimes diverted to the kitchen sinks. In some houses it comes up through the taps. There are homes where people struggle to go out because it is all over the place. We have reported this issue several times but nobody seems to care."
Another committee member Ntombekhaya Mayongo reiterated Ms Maciko's sentiments and said they were getting tired of reporting the problem to the City but nothing gets done.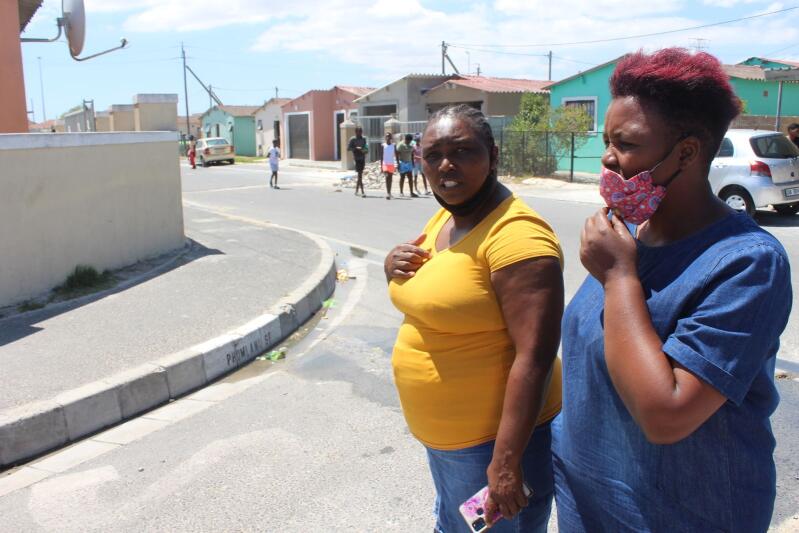 "That is why we are contemplating going to the City of Cape Town. Without politicising the issue, the City is probably quick to fix this at white areas. This is not on. We are tired of living this kind of life," she said.
Resident Makhwenkwe Bambela, who says he has also reported the problem many times, said children were in danger of contracting diseases.
"They should come to unblock the drains but we are told that they are scared to come to the townships.
"I guess because they were once attacked in Site C. But as residents of Greenpoint, we are ready to defend them," he said.
In Philippi East, residents blamed the problem on the ageing sewerage infrastructure.
Sivuyile Mzimba said: "I have seen the municipality workers on many occasions trying to unblock the drains. They come here on a regular basis to unblock the drains but as soon as they leave the toilets block again.
"The City needs to admit that the system is old and small for this community. The area has developed from what it was before. It needs to do a simple thing, change the system. Upgrade the whole system," he told Vukani.
Felicity Purchase, Mayco member for transport said the City's Roads and Stormwater depot in the Khayelitsha and Mitchell's Plain area, which also oversees Philippi, had an annual resurfacing programme, and that some of the streets in the area would be resurfaced in the current financial year, ending on June 30, while others were planned for the next financial year, starting on July 1.
She added that there were also a few sections that required capital funding to rehabilitate the road instead of resurfacing it.
Ms Purchase said some of the road maintenance projects in Philippi and Khayelitsha had been delayed or cancelled due to community disruptions through forced work stoppages by some community members when contractors arrive on site, or when works were in progress, vandalism of contractor's equipment and the plant by local community members.
She said workers had also been victims of armed robbery and intimidation and extortion and had had to deal with local labour issues.
These labour issues, she explained, included unhappiness with payment by the contractor, demanding high numbers of local labour to be involved in projects and "demands for certain people to be included from a random list of names, as opposed to the local sub-council database for job seekers".
"The same applies to our road and stormwater depots. They are often prevented from attending to repairs and maintenance operations which adds to our backlogs and delays due to armed robbery and intimidation from locals within these areas," she said.
Ms Purchase said her department has also discussed at numerous site visits and consequent meetings with sub-council, ward councillors and line departments, factors contributing to the road deterioration and forming of pot-holes. These include stand pipes next to the roads, specifically areas near to informal settlements, illegal connections, illegal car wash establishments next to the road and raw sewerage from overflowing sewer drains and the ongoing Illegal dumping in stormwater infrastructure and sewer infrastructure causing blockages that overflow onto road surfaces and discharging of grey water onto the road.
"We need residents to work with us, because the problem will not go away for as long as the above is ongoing," said Ms Purchase.