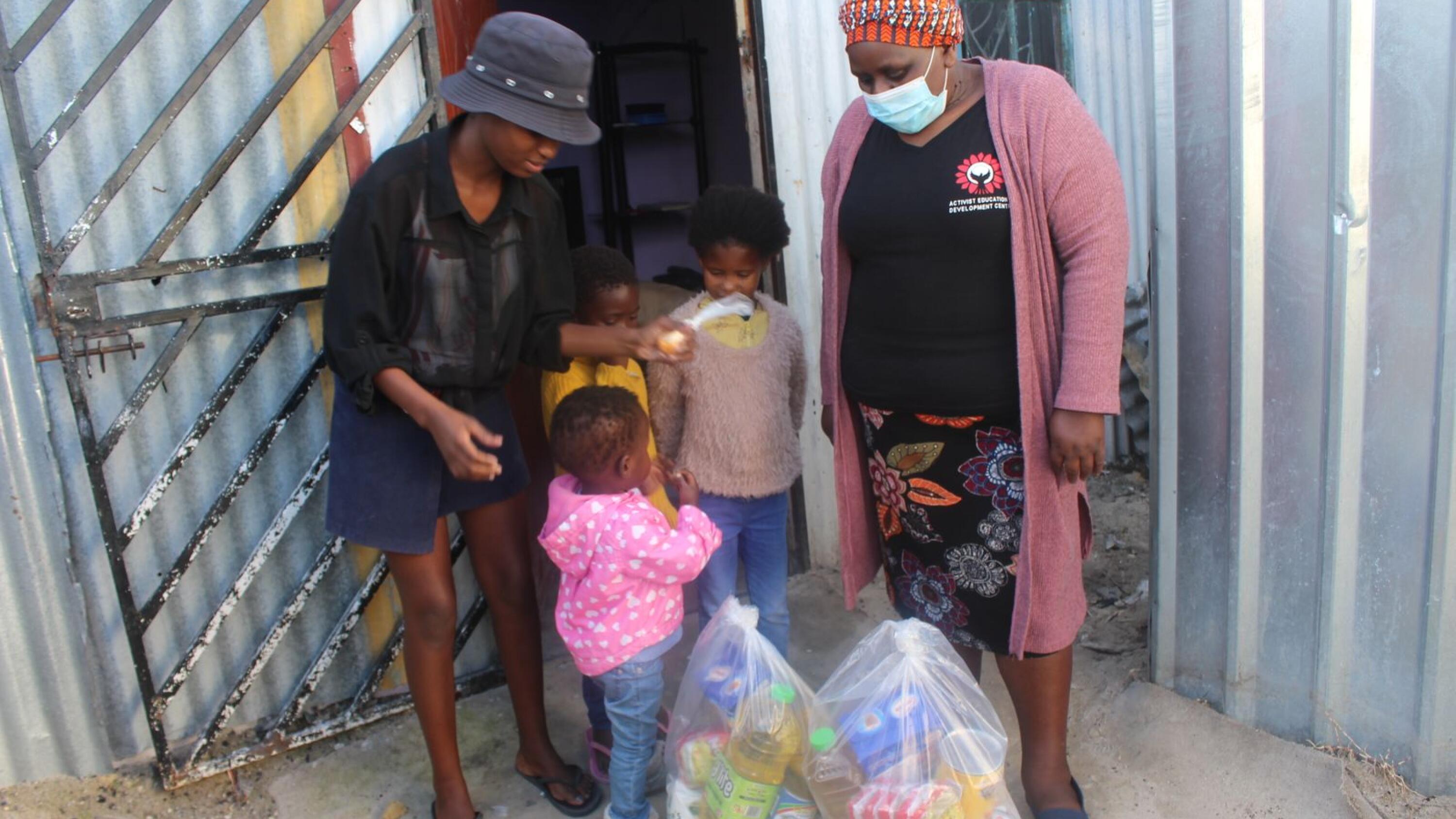 The Sola family in Lower Crossroads have thanked Vukani newspaper readers for contributing toward their plight that was published in last week's edition ("We go to bed on empty stomachs", Vukani, May 20).
Vukani readers and community organisations have been making a real difference in the lives of the Sola family. The six family members, including three children, have experienced hunger and poverty. The family lives in a tiny, one-bedroom shack that is also used as the kitchen. The shack is leaking.
At night all the girls sleep in the bed while the boys sleep on the floor. In the article published, the struggling family shared how they would go to bed on empty stomachs and asked for donations to help them.
After the publication of their plight, readers have been calling Vukani wanting to donate whatever they can afford. Donations have been coming in to help them have something to eat and to wear. Some readers have even pledges to donate sanitary towels for the girls every month.
On Tuesday, Activists Education and Development Centre (AEDC) visited the home with food parcels.
According to the children, the parcels came at the right time when they had nothing to cook for the day.
Welcoming the donor on Tuesday, 17-year old Grade 11 pupil Unam Sola said she was over the moon to see people coming with food and clothes. She was thankful to the family who also bought her a school uniform.
"My big sister is not here today. She went out to look for a job. But I must say as a family we are so relieved. There is some difference than before. We get calls from people we do not know asking us about our needs," she told Vukani at her home.
She was happy to have a brand-new school uniform and shoes because now she will be dressed like the other children at school. With a smile she said: "We are so thankful to the people who gave us food. I would especially like to thank the one who bought me the school uniform and shoes. I will be like other kids now. We have been reading all the messages as a family and we are just touched by what everyone has done."
The uniform was donated by Matshidiso Kolobe of My Passion Project, who was touched by the story and decided to donate a school uniform for the girl. Ms Kolobe said helping people is her passion. "My heart is for helping. I started a feeding scheme in 2018 just to help people who are less privileged than us. It is my passion to see people getting what they need. I have done a few visits to those who are really less fortunate. If the girl is happy, I am equally happy. I had to bring her dignity back. She deserves to be like other children," Ms Kolobe said.
Mandisa Mhambi from AEDC said her organisation was touched when they read the story. "We are an organisation that fights for women's rights but we also help in homes like this when we can.
"Upon reading the article in Vukani, we could not sit back and fold our arms when children were suffering. We brought the little we can so they add to whatever they might have in the meantime. This is what brought us here today – to give love and hope to them," she said.
The family is grateful for what they have received and said donations are still needed and will be welcomed. People can contact Africa on 063 954 7282 if they wish to help.