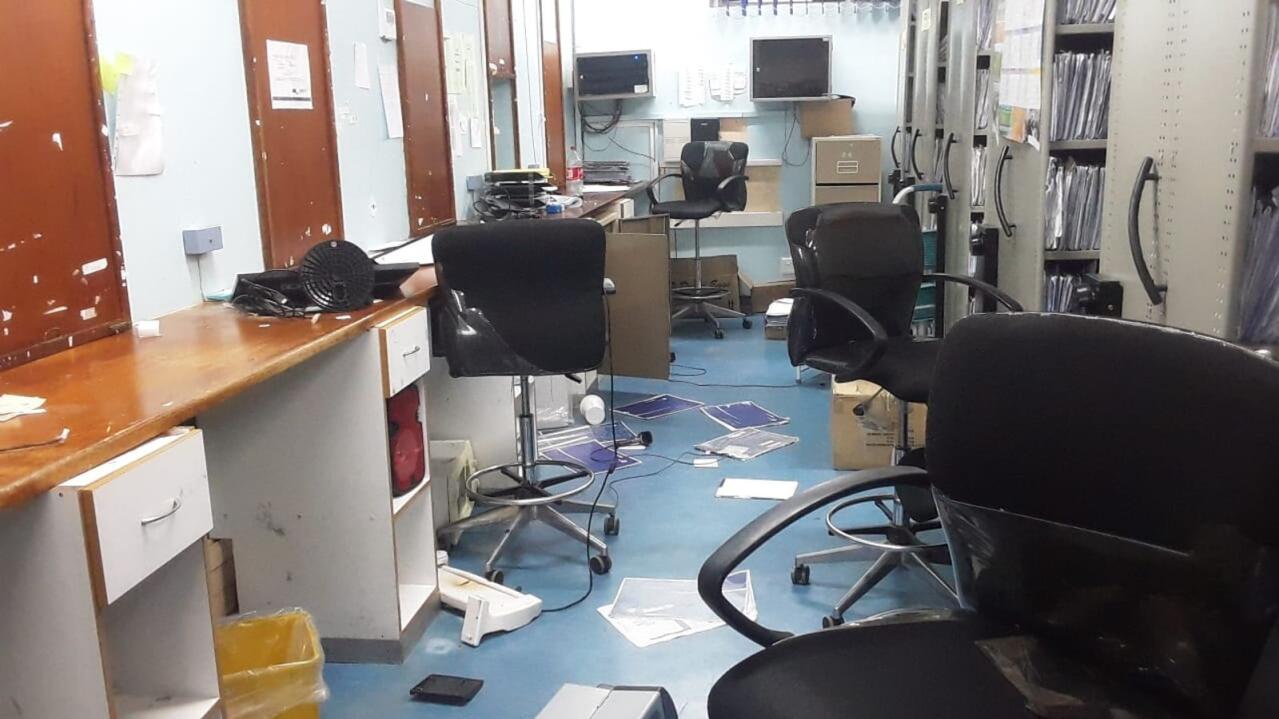 Community leaders and residents in Site C have been guarding public facilities after the Nolungile clinic was wrecked during taxi-strike violence.
It is just one of several public facilities that have been targeted by thugs.
A break-in at the clinic was reported to the police at 11.30pm on Monday, according to Khayelitsha police spokesperson Constable Asanda Dawethi.
According to her, a group of men fled as officers arrived, but the clinic's doors and windows had been broken and computers were stolen.
After police left the scene, a guard room at the clinic was set alight, she said.
Police are investigating a case of arson.
Ward development secretary Mthunzi Qangana said the clinic served thousands of patients from Site C and other nearby communities such as Bongweni and Khwezi areas.
Fearing further attacks, about 50 community leaders and residents had banded together to protect schools, libraries and other public facilities until calm returned to the area, he said.
"We fear that if we do not guard these facilities we might wake with all them being vandalised and set alight.
"We had also, as the leadership, questioned why the clinic does not have security personnel at night as in the past, there were people deployed to guard the clinic, but we were given responses that there are alarms and CCTV cameras installed at the clinic. And the alarms did go off indicating that something was happening at the clinic, but no one came.
"We are of the belief that if there were security personnel deployed at the clinic they could have called police officers and alerted them."
Ward councillor Khayalethu Khama said he had joined the night-time patrols and he applauded those residents who had supported them saying it was necessary to condemn acts of violence.
On Tuesday, mayoral committee member for community services and health Patricia van der Ross said that in the space of 24 hours at least eight clinics had systematically been forced to close their doors – in some instances by masked thugs who threatened and intimidated staff and patients.
Law enforcement had been called to help evacuate staff at the Blue Downs and Mfuleni clinics.
Looters had broken into the Browns Farm library in Philippi just after 6pm on Monday and stolen computer equipment and appliances. They had returned an hour later and broken doors and windows.
She said the City was awaiting confirmation of the extent of damages to the clinic in Site C.
"These senseless acts of violence and intimidation have done nothing but hurt the affected communities," she said.
"Stolen and damaged infrastructure will take time to replace; the impact on human resources at our clinics and libraries as staff rightfully take time to deal with the trauma, will affect service delivery; and this in turn will directly affect our residents, and even some of the very people who have participated in these criminal acts disguised as protest action."