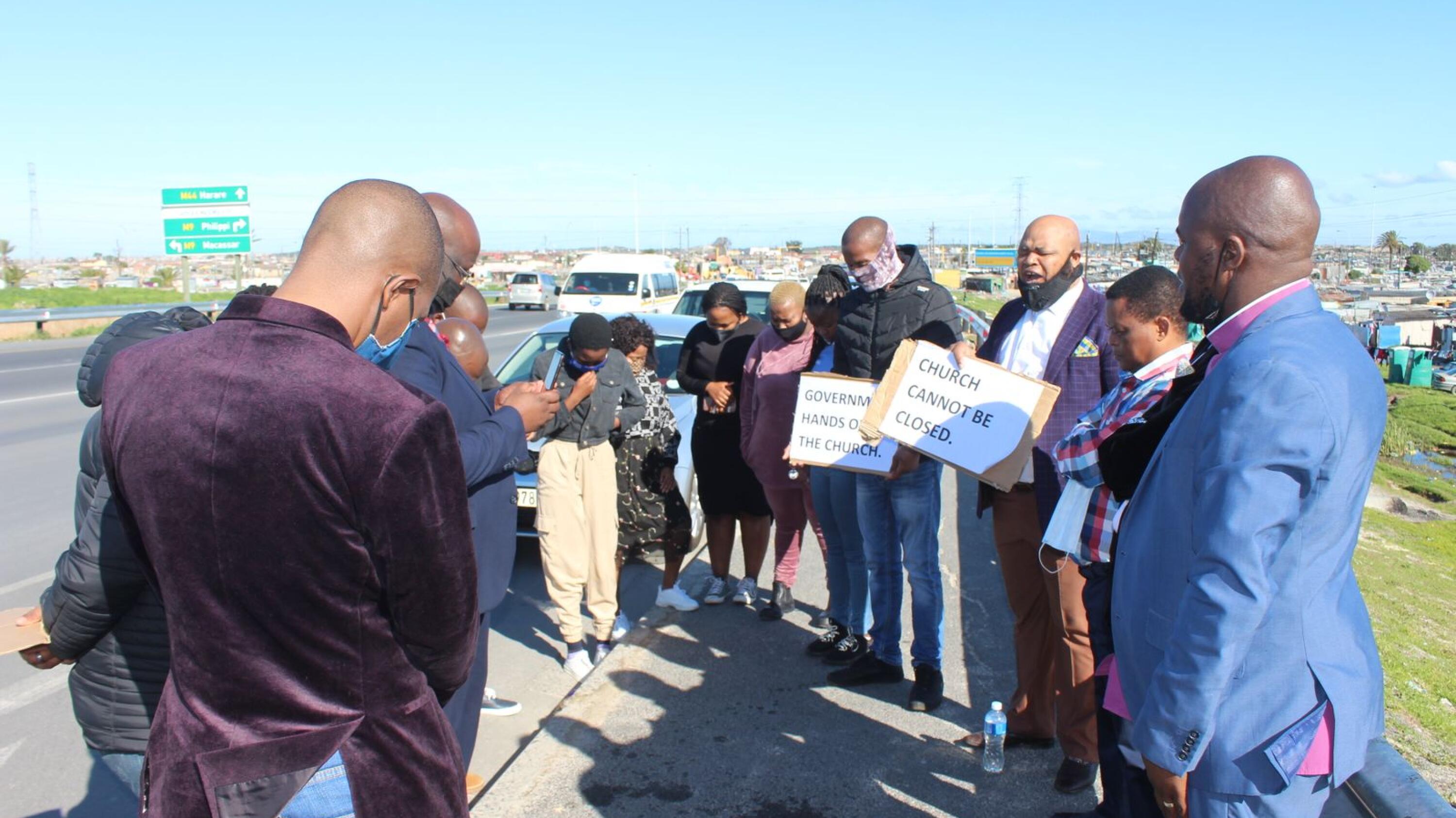 Lobby group, Pastors Against Church Closures in Cape Town, has expressed its disappointment and dissatisfaction the continued closure of churches, accusing the government of being anti-Christ.
On Monday morning, the group said President Cyril Ramaphosa's announcement that restaurants and gyms could reopen, but that religious gatherings remained prohibited, showed disregard for the word of God.
The group' provincial organiser, Apostle Siniko Nxesi, said through its actions, the government had declared itself the enemy of God and the church and that in doing so, had "invited calamity on the nation".
Quoting Psalms 127:1, he said: "Unless the Lord builds the house, the builders labour in vain. Unless the Lord watches over the city, the guards stand watch in vain.
"We reject the announcement by the President of continuing in closing the churches. We call upon the Christian community in the country to see this government for what it really is, an anti-Christ government that disregards the worship of our God and religious rights."
On Sunday July 11, just hours before the president's latest address, the church leaders and congregants met in Khayelitsha, on a mission to occupy public spaces like Cape Town International Airport, which they started making their way to, just after 1pm.
Mr Nxesi called on the government to stop criminalising religion and to open churches.
Others, however, viewed the call as "reckless and irresponsible", particularly as it came during the third wave of Covid-19 infections..
Currently, all gatherings including religious, political and social ones, are not allowed. On Sunday evening, however President Ramaphosa gave the go-ahead for restaurants and gyms to open, with restrictions on the number of people allowed inside.
Mr Nxesi said more than 500 churches in the Western Cape are affected by the ongoing closure.
"The government has overstepped its line," he said.
"They want to tell us when to gather, or how to gather and when to worship. They have tempered our constitutional rights. In principle they have erred. This government has criminalised worshipping. You can get arrested and get a sentence for worshipping."
Earlier this month, the group held a motorcade protest to show its dissatisfaction with the government's closure of churches. Their next move, said Mr Nxesi, was to occupy all public spaces for worshipping.
He said churches were being punished for politicians' sins and claimed that the spike in Covid-19 infections had, in fact, been the result of rallies and political meetings. He also highlighted that mines were operating and that many people were using congested taxis and buses to get to work.
"We want to worship God freely," Apostle Zongamele Baliso added. "If business is operating, the church can operate. There is business going, there is sport going,"he said.
When asked about the increasing Covid infections, vhe said numbers would keep increasing because politicians were having rallies and meetings and argued that the idea that church gatherings were super spreaders was inaccurate.
But Sacred Heart Church leader Bishop Dumisani Qwebe had other views. Bishop Qwebe said he was shocked to hear the group calling for the reopening of churches as the country faces a third wave of infections and warned that this might come back to bite the churches.
"Let us not fool ourselves. Here we are talking about people's lives. Let us not run after tithes. People will die. That is not what God expects from us as leaders," he said.
"Another thing is that, we need to know that we are living in a country with laws," he said.
"Like everyone else, churches are expected to observe and respect all health protocols and guidelines issued.
"If churches continue with such an attitude, they should not cry foul when congregants die. Let us all act responsibly to preserve lives," said Bishop Qwebe.