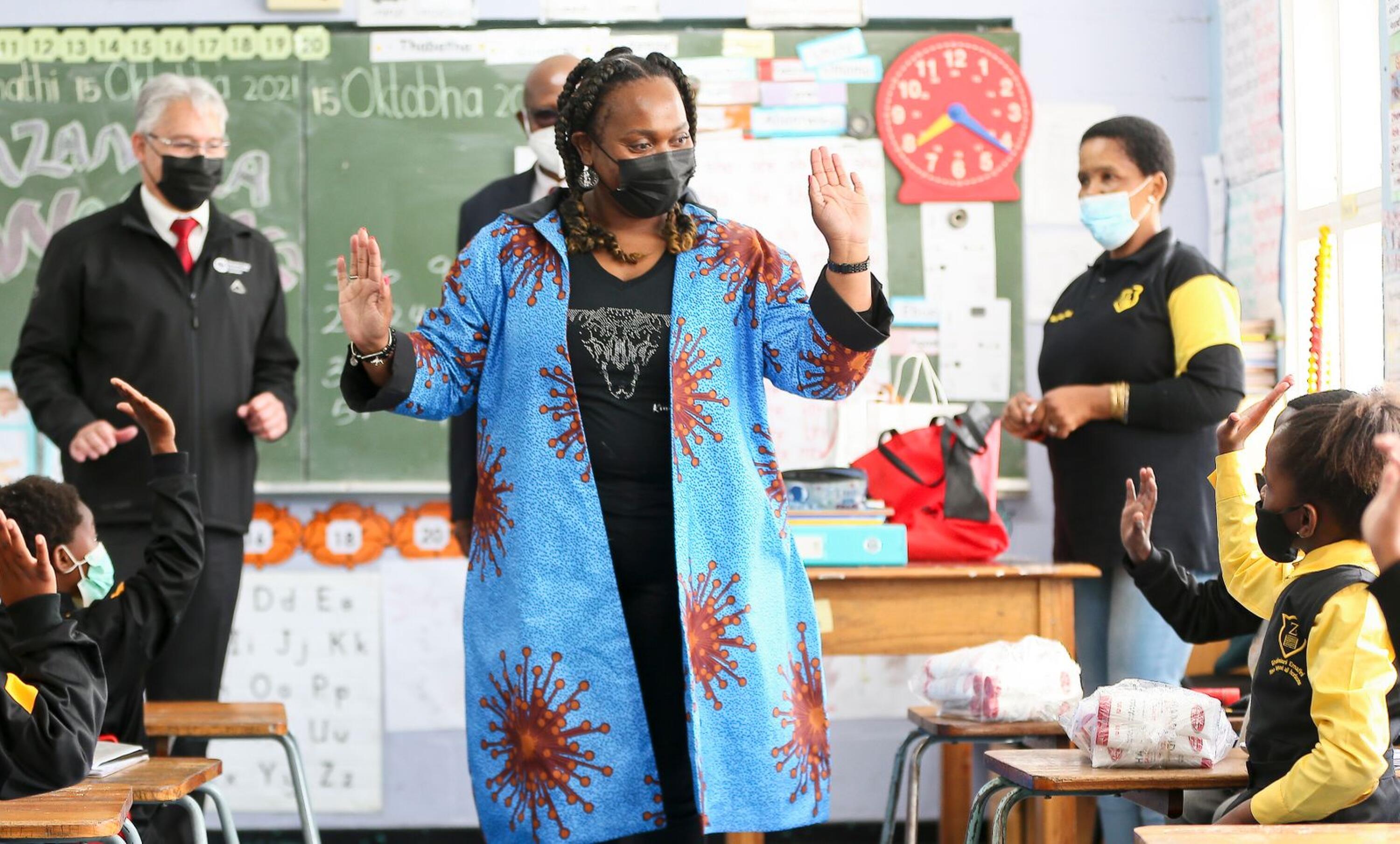 There was laughter and an air of excitement at Zimasa Primary School in Langa when the provincial department of education in partnership with Lifebuoy celebrated Global Hand Washing Day there on Friday October 15.
The department said while Covid 19 had increased the significance of hand washing, this habit had additional lifesaving repercussions for children and adults, with studies showing that washing hands with soap can reduce the rate of diarrhoeal infections by almost 50% and acute respiratory diseases by up to 25% in children.
When practised by mothers and birth attendants, it can reduce neonatal mortality rates by almost 40%.
Chief director of care and support in schools, Coceka Nogoduka, said they wanted the school to be an example to the rest of the Langa community and to encourage them to wash their hands.
Ms Nogoduka said they had installed eight hand washing stations each of which had two basins.
"We are teaching the pupils the habit of washing hands and we are looking at the hygiene of keeping their hands clean. We are also contributing to mitigating Covid-19 by ensuring that we are going back to the basic of washing hands.
"We are hoping that our pupils would be ambassadors of washing hands and would go back to their homes and promote hand washing and have a culture of hand washing."
Lifebuoy brand manager, Nitin Besear, said it was critical that they continued preaching the message of hand washing as it protected children and adults from germs and virus.
Circuit manager, Anusha Naidoo, said they would use the basins to inculcate a culture of cleanness and hand washing.
School principal, Fezile Mququlwa said he was extremely proud that his school had been chosen to receive the basins and that they would ensure that they taught their pupils the importance of washing hands.