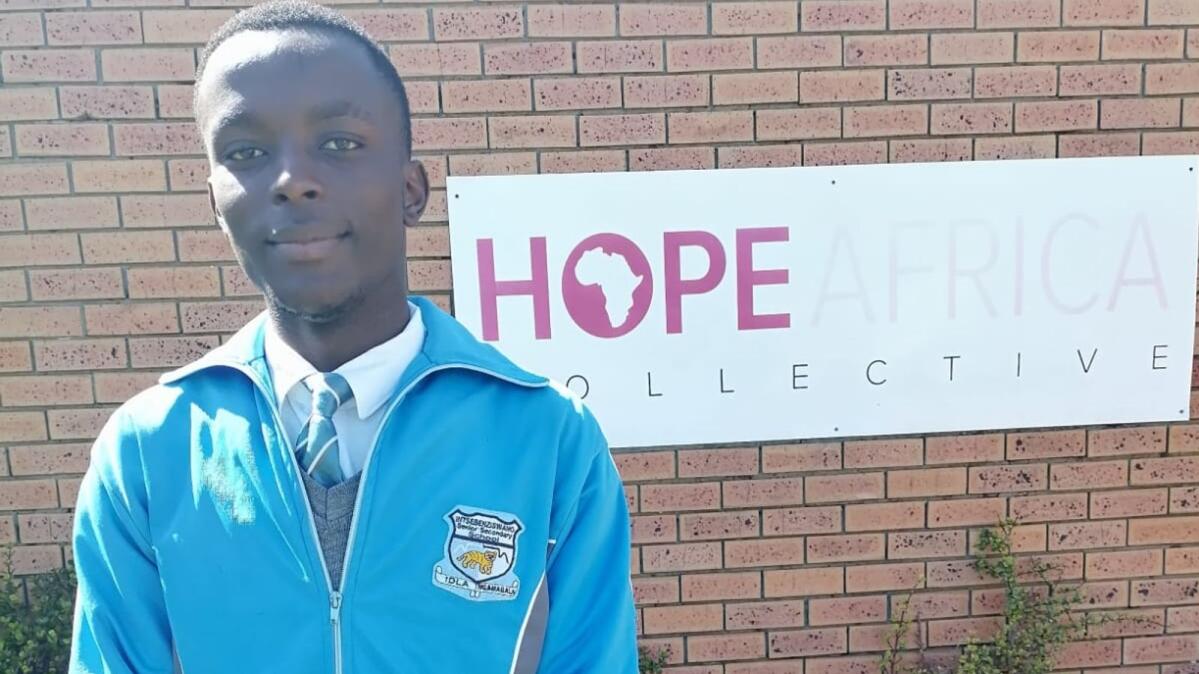 A Grade 11 pupil from Intsebenziswano High School in Philippi, Vuyo Kamohelo Nontsanga, walked away with R36 000 in the financial literacy speech competition held by the Financial Sector Conduct Authority (FSCA) in the beginning of September.
He was pitted against other schools in the province and surprised everyone, perhaps even himself, when he walked away with the top prize.
He will now represent the province in the national leg of the competition in Johannesburg from October 11 to the 13.
The 18-year-old soft spoken pupil said he was excited and never thought he would win the competition.
When he was informed that he had won, he took some time to come to terms with the fact that he would be representing the province.
Vuyo said investment and financial subjects are not something new to him and he had already started learning about financial markets prior to the competition.
He said during the presentation, when he forgot some of his key points, he would use his understanding of financial markets and that gave him a bit of an advantage.
"I feel happy that I won 36 000 and this money is a form of investment. The prize money is an investment itself and I will let it grow. They invest your money but you do have access to it.
"I want to win in the national competition as well because there you have the opportunity of getting a bursary and you can still win the same amount of money.
"If I win there then it means I can use my money in changing my family's situation and make my grandmother who is raising me proud," he said.
Vuyo urged young black parents from the township to open their minds and start learning about investments.
School teacher Misiwe Matete said she was proud that one of her pupils came out tops in the competition.
Ms Matete said sometimes pupils who come from disadvantaged areas often think that they are not capable of competing in sector competitions but that is not the case.
She said in many cases when she enters such a competition it's about making a statement that pupils from township schools can stand on big stages and represent their schools and communities with confidence.
"I can't say exactly how I feel. But what makes me happy is that this money is not going to the school but rather to the pupil. These children come from destitute backgrounds and when they win such competitions it helps them a lot.
"I know that this pupil is being raised by his grandmother and surely it will help him and his family.
"I dropped the call when I was told that he was the first prize winner and could not believe it. As long as these efforts benefit a child from Philippi then I am a happy person," she said.