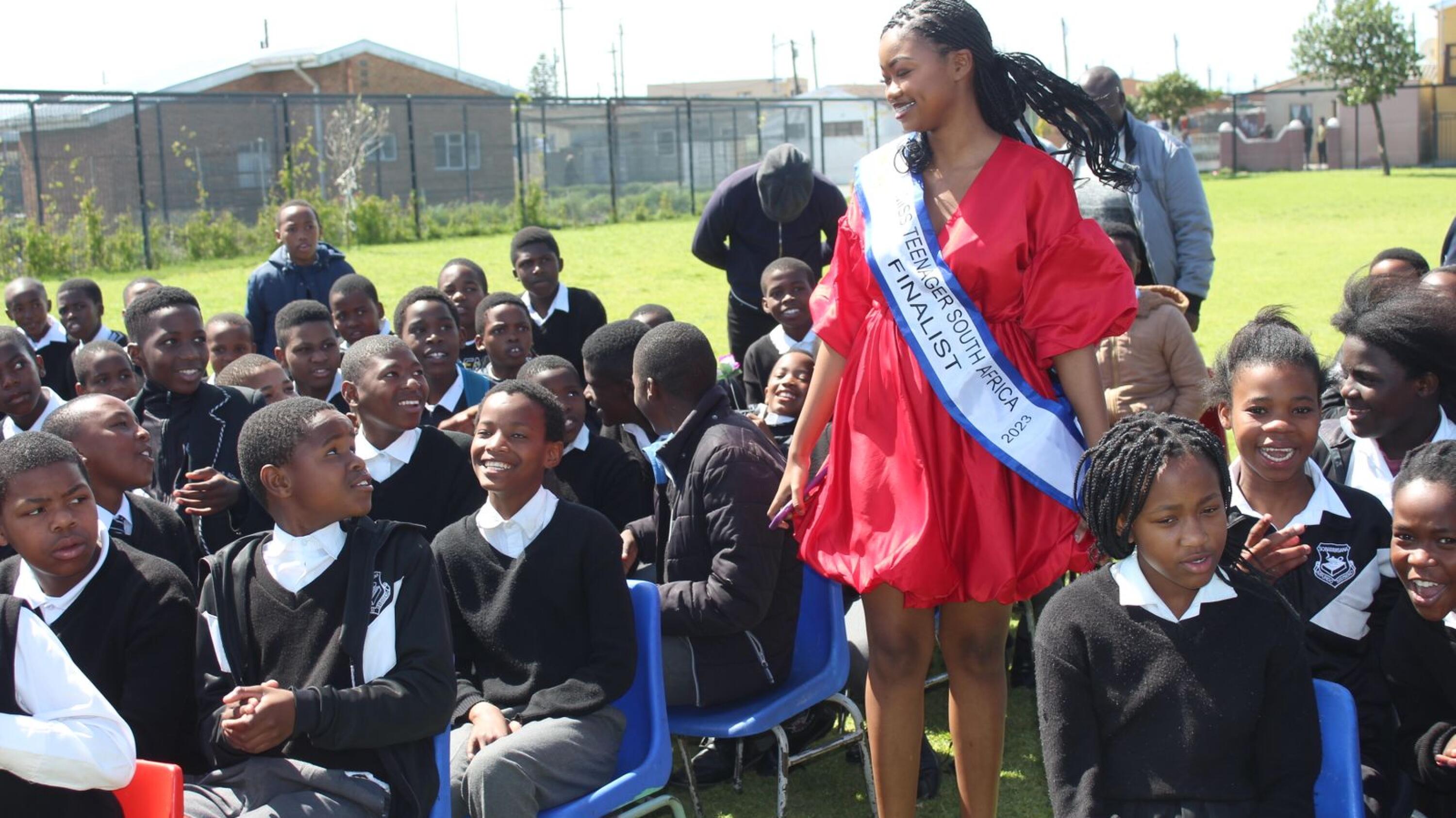 Miss Teen SA finalist Iminathi Dondolo visited Sobambisana Primary School last week and encouraged the pupils to have confidence in themselves and follow their dreams.
"These young people are from disadvantaged areas. They need motivation to stay up and follow their dreams. I want them to know how loving themselves and having confidence in themselves can open up the doors," she said.
"I was not a good speaker before I took up this role, but I joined because I love myself. Since I started loving myself, doors just opened up for me."
She said she encouraged young people to dream big and help their communities.
She stressed the importance of charity work and that one should do something for someone without expecting anything in return.