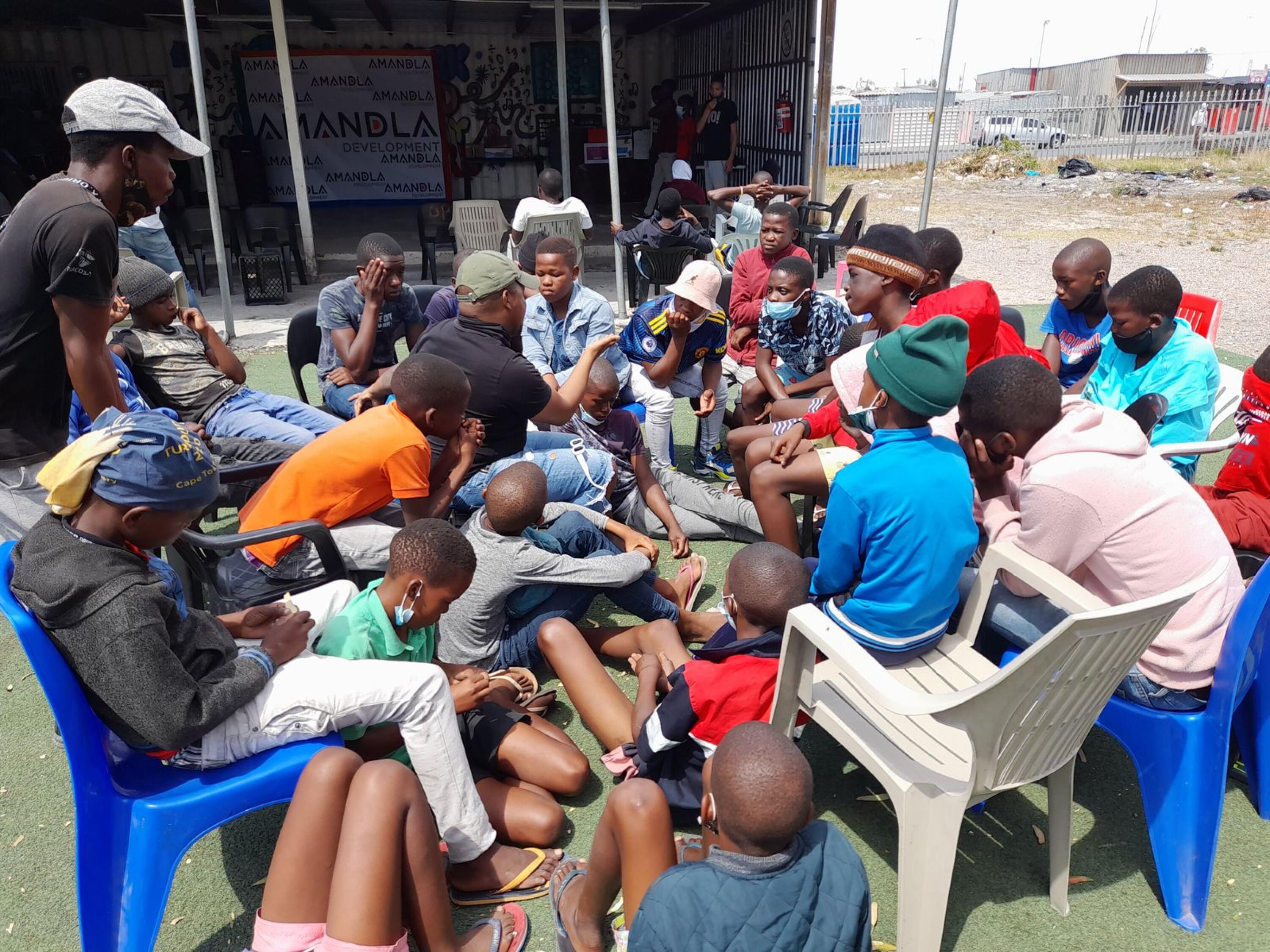 In an effort to educate young men and to better understand exactly how much they know about sexual health and manhood, Amandla Development in partnership with various stakeholders held a young men's dialogue in Philippi last Saturday.
The dialogue was aimed at creating a safe and friendly platform for young men to express themselves freely about how much do they know about sexual health.
Amandla Development community solutions co-ordinator, Mzwanele Tshose, said the dialogue sought to assess their knowledge about sexually health with the aim of providing them with crucial information and guidance. .
He said through such talks and awareness programmes they wanted to shape the young boys' thinking and educate them about sexual and reproductive health..
Because young people were engaging in sexual activities, he said, it was important to educate them and help develop healthy attitudes to sexual health and relationships. He disagreed with the sentiment that talking about sex would lead to an increase in sexual activity among youngsters.
"We want to raise young boys and men who are responsible and who make wise life choices. We know that men in general do not like to open up and we want to change that negative perception.
"We can never be a society that does not create a platform for young men to engage and express themselves about ways to improve their mindset, attitude and behaviour. We also tackled the issue of gender based violence," he said.
Mr Tshose said they also wanted to discourage them from harassing and abusing their partners.
Ndumiso Madubela, a programme specialist at Nacosa, who works with young boys and young men, said the dialogue aimed to create a safe space for youths aged 10 to 24 years to unpack the issues they deal with.
He said one of the issues they talked about was the pressure that guys faced every day at home and in society. Providing an example of the kind of discussions they had with the young men, he said they asked them if, when and why they used condoms.
Some, he said, told him that if your trust your girlfriend you do not have to use a condom while others cited that they wanted to experiment sex without condoms.
Therefore, he said, such programmes play a vital role in educating the boys about the dangers of having unprotected sex.
Many young boys are sexually active, he said, and in many cases, are influencing each other despite not having adequate information about sexual health.
Lukhanyo Nxasana, 16, said he had learnt a lot about sexual health and what he had learned at the dialogue would shape his thinking.