A visibly emotional Mapane Sepelane was over the moon when a law firm donated brand new soccer boots to Morning Football club based in Harare.
The handover of 35 pairs of boots and goodie bags took place at Mandela Park last Friday.
The 52-year-old head coach at the club had made an impassioned request for support from the company but never really thought that they would respond quickly.
Mr Sepelane said the club had been operating since 2013 with the aim of using football to instil good morals and leadership skills in youngsters while also building young men who will become agents of change in their communities.
However, he said, like any other football club based in the township, access to funding and soccer equipment remained a challenge.
He said most of the boys who play for the club come from families that do not have much but do have undying passion for football.
And some of the boys, he added, play in takkies because they do not have soccer boots.
"We are very much grateful for this kind gesture and it will certainly bring smiles to our boys whom I think will continue to realise that football is a profession that they will need to take it more seriously.
"It's pleasing that we get such support as it encourages us as coaches not to give up despite facing mammoth challenges in this difficult journey.
"I would often go around the field and try to borrow soccer boots from other teams so that all my boys could have soccer boots. I can tell you now that is not a nice thing to do. But with this donation I have no words to say and I'm just too grateful,"he said.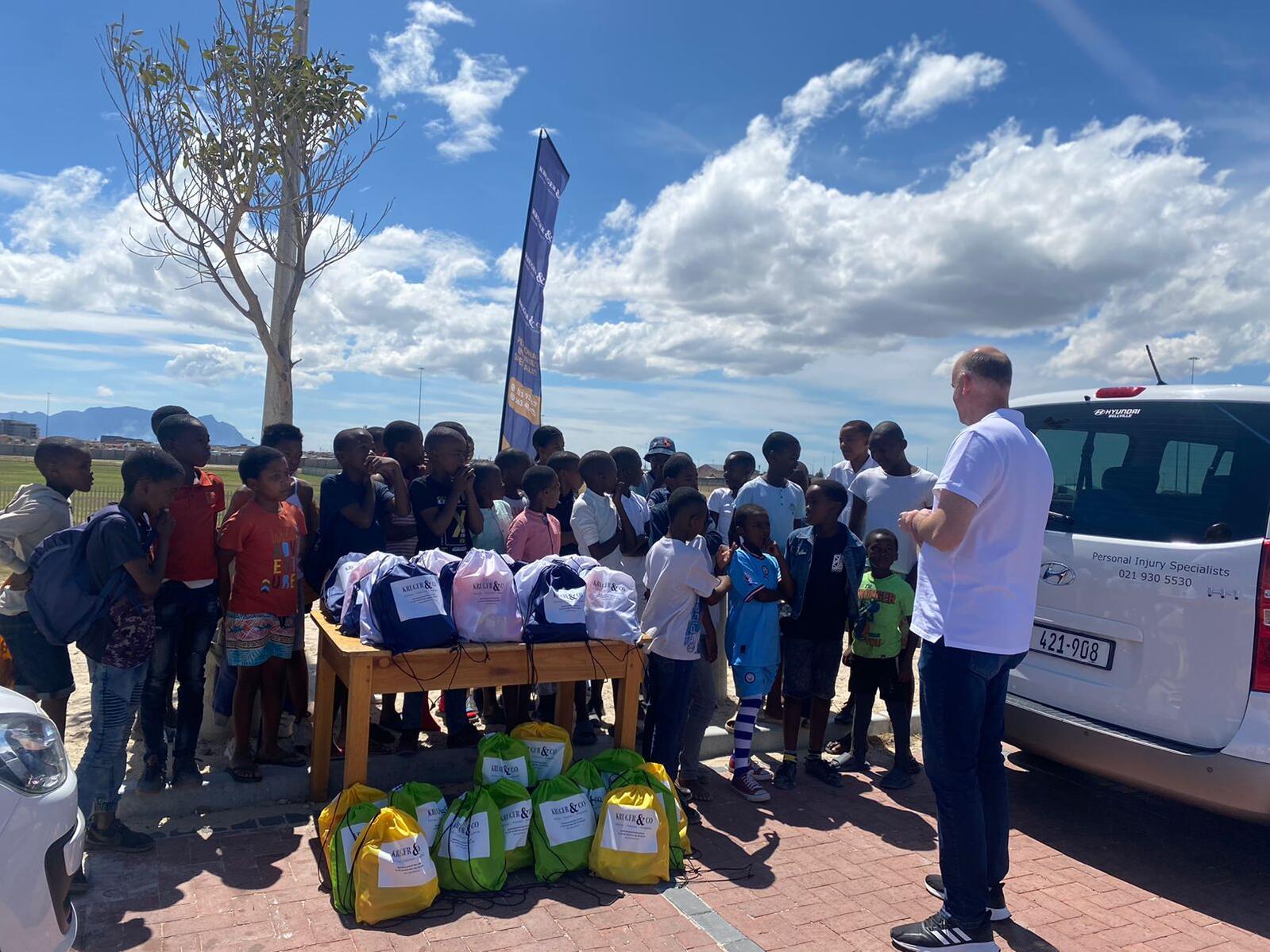 Senior Associate at Kruger & Co law firm, Jason Smel, said they wanted to contribute to the community and when they heard Mr Sepelane's pleas, they decided to help him.
He said they felt obliged to support his endeavours as he is doing something good for the upliftment of his community. He said sometime last year they made the decision to start ploughing back in the community and this is the first project which they have supported.
"We want to be counted amongst those who are doing something good in the upliftment of communities. I just to thank you that we are allowed to do this for the community and I hope that we could do of this in the future," he said.
Kamvalethu Alam, 13, said he was excited that the club had received soccer boots which he felt would make them look better as a team.