Eleven pupils and an assistant teacher were admitted to Khayelitsha District Hospital after a protest by pupils turned violent at Kwamfundo High School.
Last Wednesday, May 25, pupils burnt rubbish on school grounds and threw stones because extra classes were cancelled due to teachers allegedly not being paid.
Grade 12 pupils accused the principal of failing to process the payment for the extra classes. They also claim that an excursion to the Artscape Theatre, which they had paid R100 for, had been cancelled without reason.
The pupils disrupted classes by singing outside the school and throwing stones at teachers and the building. Several pupils also clashed with law enforcement officers who fired rubber bullets at the crowd.
Chairperson of the school governing body, Yanga Mjingwana pleaded with pupils to stop the protest. He said the governing body cared about pupils' well-being and did not want them to get injured.
He said the governing body had met with the principal and discussed the teachers' grievances but teachers should not put pupils' lives at risk and use them to fight their battles. He said it was extremely sad to see children being shot at by law enforcement because at short range even a rubber bullet could kill. He said it was critical that dissatisfied teachers put their grievances on the table and find a solution.
"It can never be right that pupils burn the same institution which is meant to better their lives. It does not matter what the issue is but pupils should never be encouraged to protest and risk of being shot by rubber bullets. We as the leaders should apply our minds carefully when we deal with such issues," he said.
The disruption caused classes to be cancelled for the rest of the week and school only resumed on Monday.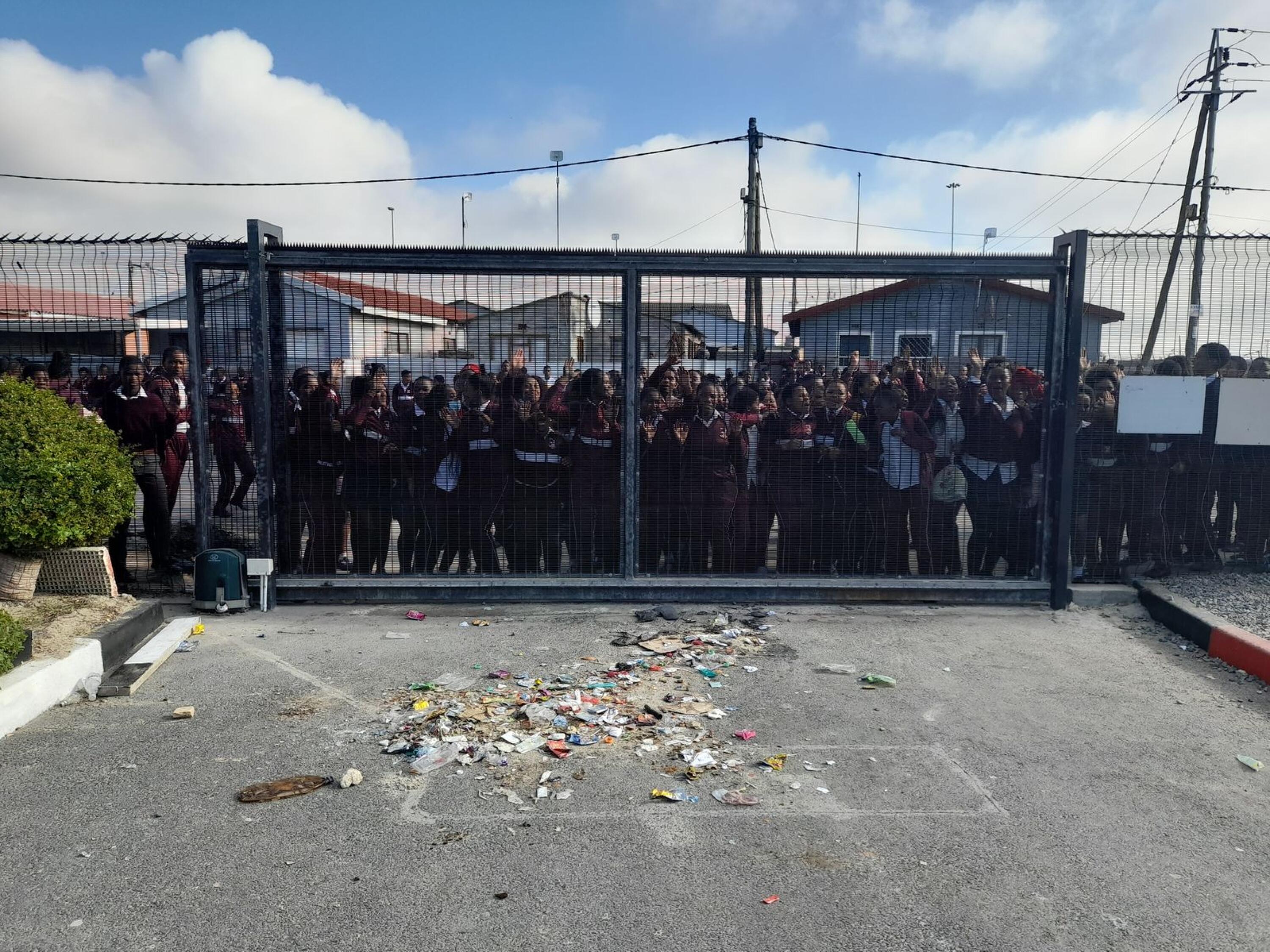 Provincial assistant director for communications, Unathi Booi, said the grade 12 excursion which was meant to take place on Tuesday May 24 was cancelled due to booking delays and the school was processing refunds.
"The WCED is investigating the claims made regarding the extra classes, however, teachers are not paid for extra classes but can claim for transport costs. Learning and teaching are continuing as normal.
'"The WCED sent officials to the school and have engaged with the learners.The voices of the learners should and must be heard, however, the destruction of school property is unacceptable," he said.
A grade 12 pupil who did not want to be named said the extra classes were essential for preparation for the June exams. She said she did not support the protest because the matter could have been handled better and pupils should not be used to fight internal school battles.