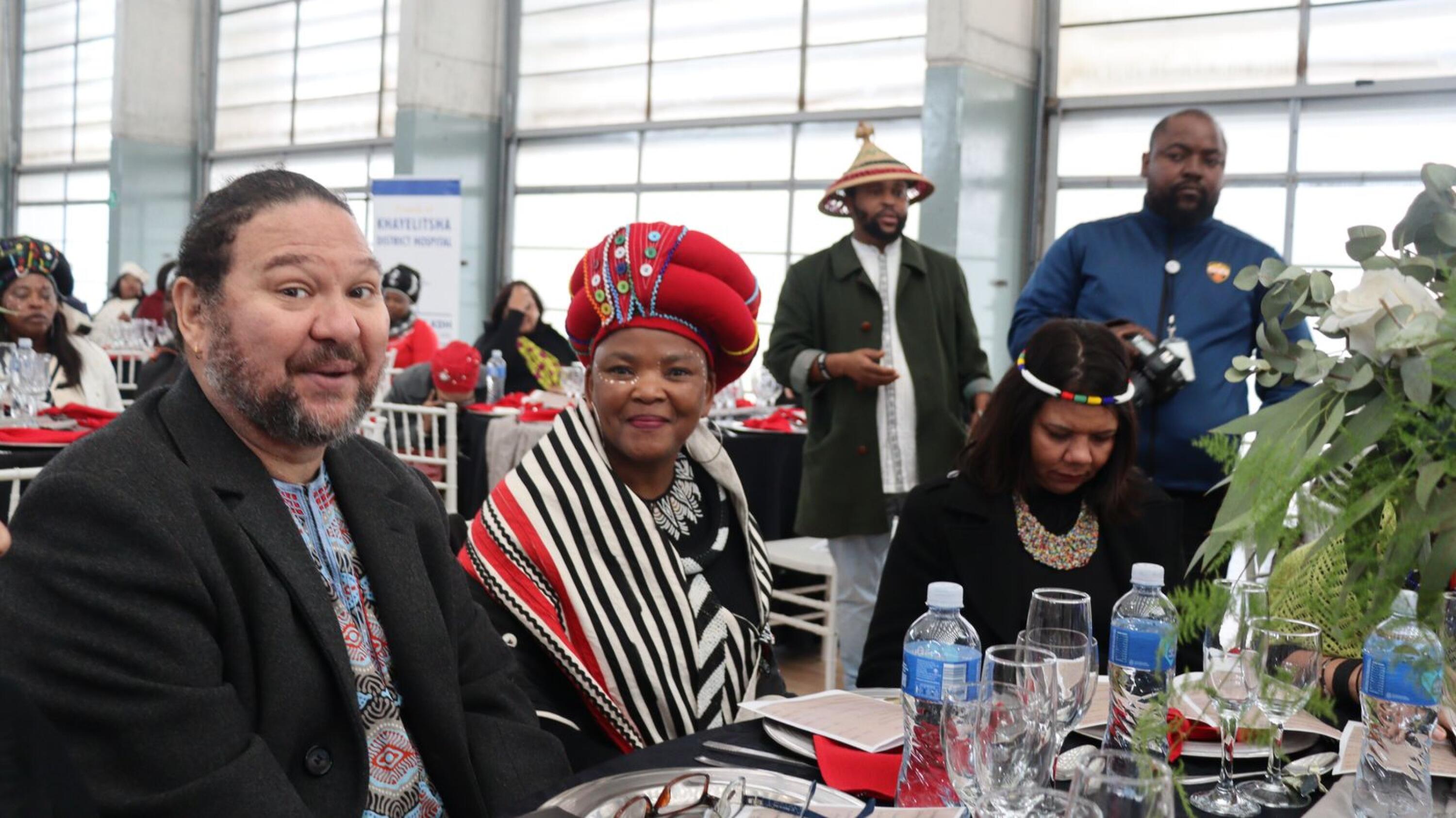 It was a glamorous occasion when Khayelitsha District Hospital (KDH) celebrated its tenth anniversary last week Friday at the Thusong Centre.
Guests from various community stakeholders gathered to reflect on the bumpy journey the hospital has had over the last few years.
The hospital was officially opened in 2012 and marked its 10th anniversary last year but due to limited funds and not being able to get a venue they could not celebrate the milestone.
KDH chief executive officer David Binza said it is a big challenge working in Khayelitsha with all the social ills involving a high unemployment rate and crime.
But 10 years of offering essential services to the community of Khayelitsha is quite a milestone and must be celebrated, he said.
Mr Binza said their journey over the years has been marred with negative media reporting but they have always kept their head high and ensured that they give the best service they could to the people of Khayelitsha.
He said their positive contributions and achievements are not written about much but their flaws get to be the talk of the town.
He said gunshot wounds and stabbings are major challenges facing the hospital as it puts their emergency centre under a lot of pressure.
Mental health illnesses are also adding to their workload.
He said substance abuse plays a big role in cases they have to treat, especially on weekends.
"The hospital was in the spotlight when patients were sleeping on the mattress on the floor. I would rather have my mother sleeping on the mattress covered by a blanket and with a drip on or oxygen and receiving medical care than have her chased away from the hospital because there are no beds.
"This is the least that we could do. These are my brothers, sisters and because my family is also receiving the same medical service hence we do everything possible to ensure that we do not chase anyone away.
"We don't have a regional hospital, we are a referral hospital and we end up absorbing more than we should take.
"These negative reports that we get on social media , I must say that they are demoralising to me and my staff because it is not our own doing when there are no beds but we do the best we can," he said.
Mr Binza said over and above their aim is to provide top quality care. About 90% of the community do not have medical aid and their only source of help is at KDH.
They are busy building a new acute psychiatric unit and there is a possibility that they might build a midwife-led facility.
Chairperson of KDH board, Mzanyawo Ndibhongo, said they are happy that the hospital is still standing after 10 years but there are still a lot of challenges.
He said according to health norms and standards, a patient must not wait for more than three hours before they receive medical attention.
He said some of the reasons why there are people sleeping on the floor is because of how the population has grown in Khayelitsha.
However, he said that cannot be used as an excuse and there must be an intervention to curb this.
Khayelitsha Development Forum chairperson, Ndithini Tyhido, said KDH is meant to be a referral hospital by design but the community does not know the difference between a referral and walk-in hospital.
That, he said, puts more pressure on KDH. But having said that, this is no excuse for anybody to be sleeping on the floor.