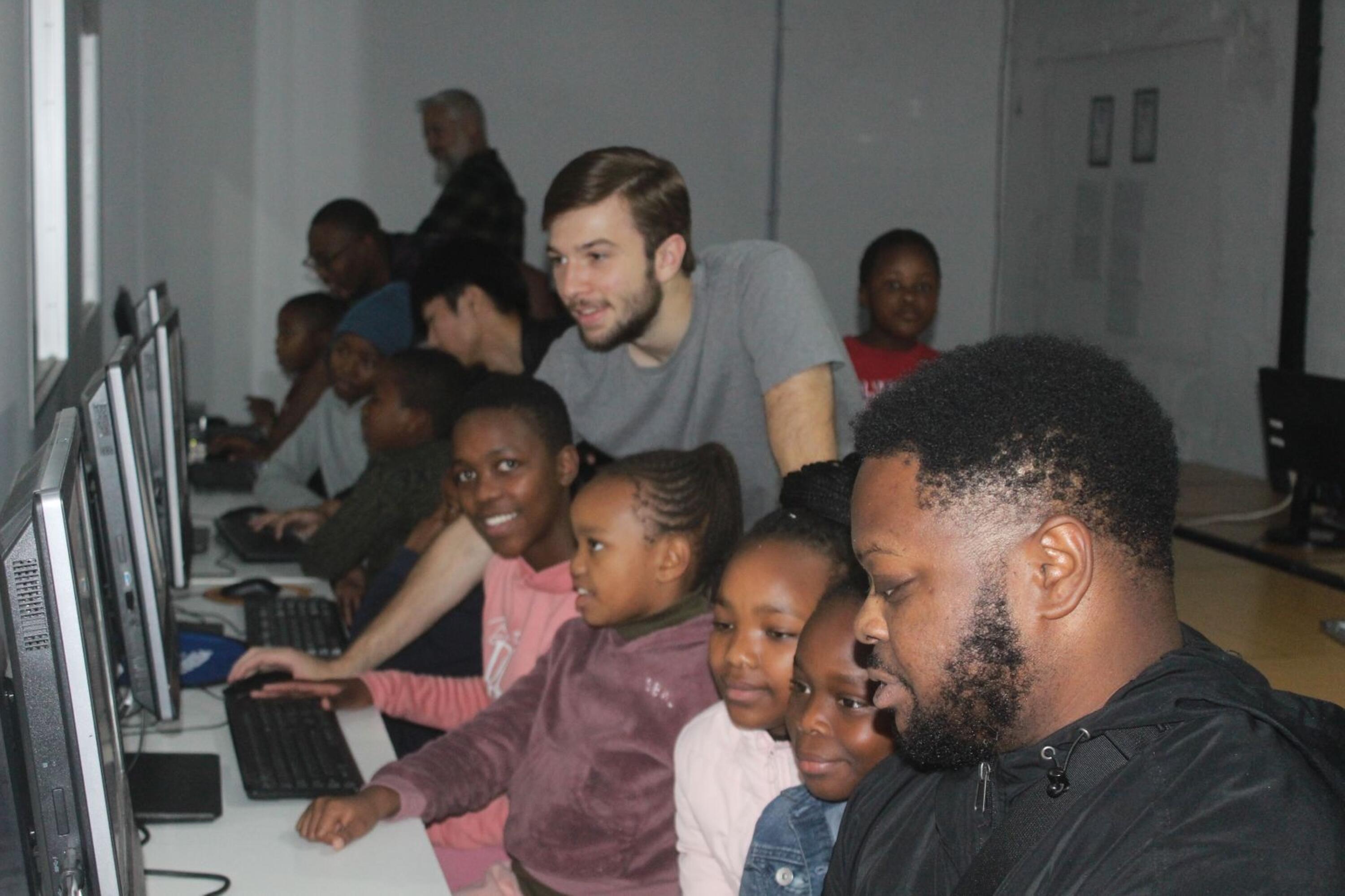 These days computer literacy is not a nice-to-have, but a must-have skill. And those who have them, often see whole new worlds opening up to them, including new career opportunities.
Gone are the days that coding was a special field reserved for "nerds". These days even administrative jobs require people to know basic coding.
It is for these reasons that Harare-based AFTEKH, which teaches coding to children from marginalised communities, partnered with Mercer University in Atlanta, USA, to run a three-week holiday programme.
A total of eight students who are studying IT at the university together with their professors are sharing their skills with the children.
AFTEKH founder Filbert Mushiringi, said they trained children aged nine and older in coding and computer programming.
He said the organisation was started in 2017 after he saw a gap in the community to teach computer programming.
He said government is talking about the fourth industrial revolution but they are not doing enough to equip children to take up careers of the future.
"I believe that in order to change the outlook of Khayelitsha we need to mould the children through empowering them with critical skills so that they can become wiser and informed citizens.
"Our biggest challenge in the country is unemployment and it leads to other social illness like crime and if these children have the skills, perhaps they can be job creators.
"One of the reasons why I bring people from overseas is for them to understand that this skill can be used overseas. They can be computer programmers and work for overseas companies while here in South Africa.
"I do not only aim to upskill them but I want them to have the confidence to understand that they could speak to anyone," he said.
Asked what keeps him going, Mr Mushiringi said he has students who are now studying at the university who have attended some of these training sessions and they are not struggling.
However, he said, access to facilities is a major challenge, even though the resources exist.
Mahleko Joni, a Grade 5 pupil at Michael Mapongwana Primary School, said he has learnt a lot about coding and it has rekindled his interest of learning more about computers.
Professor Bob Allen from Mercer University said their programme required students to do community work and that they had come to Khayelitsha to teach some skills to these children so that they could realise their potential.
Professor Allen said they liked to believe their students were majoring in changing the world – and they were changing the world by empowering children with computer skills.