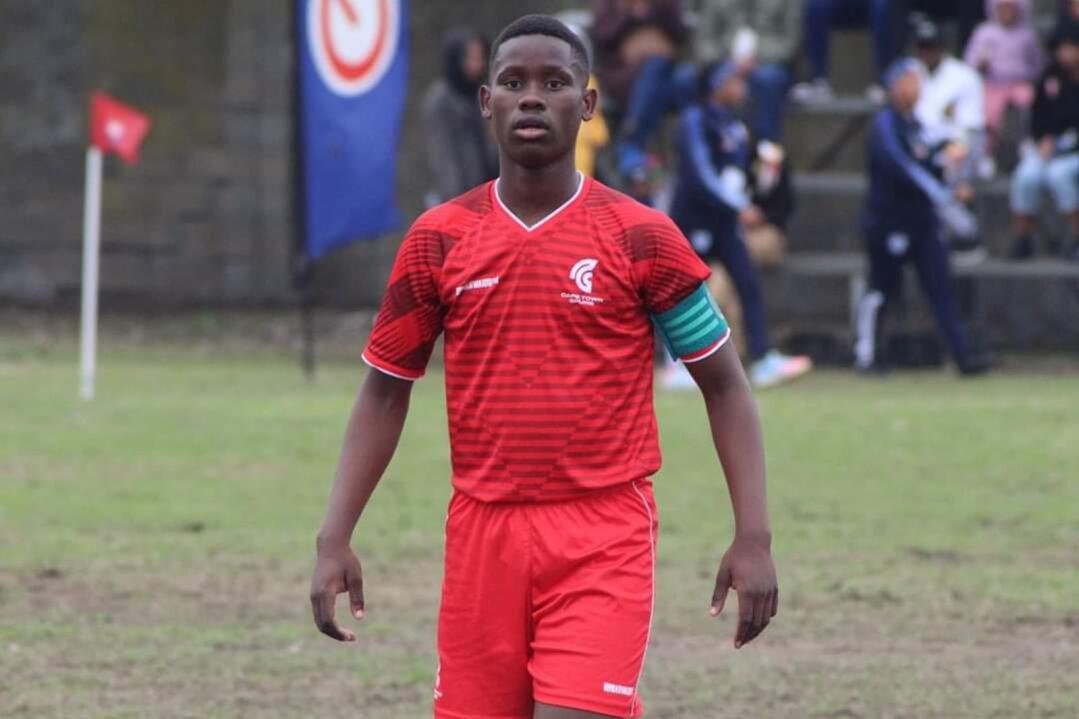 Khayelitsha has produced another shining football star, Siviwe Nkwali.
The 17-year-old who hails from Kuyasa was among the players who were selected to represent South Africa as part of its under-20 team known as Amajita at the COSAFA Cup which took place in Swaziland recently.
Nkwali, who plays for Cape Town Spurs, was the youngest player in the team.
It was a joyous occasion when residents, community leaders and ward councillors held a massive welcome celebration for the young boy at the airport and at his home as he returned from national duty late yesterday.
The team placed third in the tournament, having beat Angola in their third place play-off. The eventual victors were Zambia who beat Mozambique 1-0.
Nkwali said when he received the letter, he could not believe that he had been chosen.
"It has always been my dream to represent my country at any level. But I never knew that it would come at this stage in my football journey. I have no words to express how excited and grateful I am for the opportunity. At the same time I felt proud of myself because of the amount of work I have put in.
"But without a doubt I would not be here if it was not God's grace. I believe that discipline is the key ingredient for success. But never let your circumstances determine your future. Be bold and courageous," he said.
His football journey started when he played for one of the local teams in the area called Mobz Academy and that is where he was scouted to play for his current team.
At the Engen Knockout Challenge in July, Nkwali was named as the best defender of the tournament even though his side finished in third place in the tournament.
His proud mother, Neliswa Nkwali, said she was on cloud nine when they received a letter indicating that he had been selected.
She said as a single parent the key thing she instilled in her son was to ensure that in every task he is required to perform he must double his efforts and strive for excellence.
Ms Nkwali said she is a person who is grounded on a prayer and has raised her two children on strict prayer and discipline.
"I always tell him that when you walk on these streets you are not representing yourself but you are representing your home and your community. I always urge him to follow his dreams and work hard towards achieving them. I hope this serves as a confirmation that nothing is impossible in life," she said.
Ward councillor, Lonwabo Mqina, said he was proud of Nkwali for overcoming the odds in a community overrun with crime and social ills, and saw the young man as a role model for other youngsters.