Residents from Kanana near Gugulethu protested over the lack of jobs and corruption on Thursday February 11.
Dozens of disgruntled residents closed roads in protest against their councillor whom they accused of employing his friends and those who are close to him for cleaning jobs in the area.
The striking unemployed residents have called for the immediate resignation of councillor Bongani Ngcombolo, who they also accused of failing to lead and create jobs for his ward.
The protesters blockaded the NY111 street with burnt tyres and debris.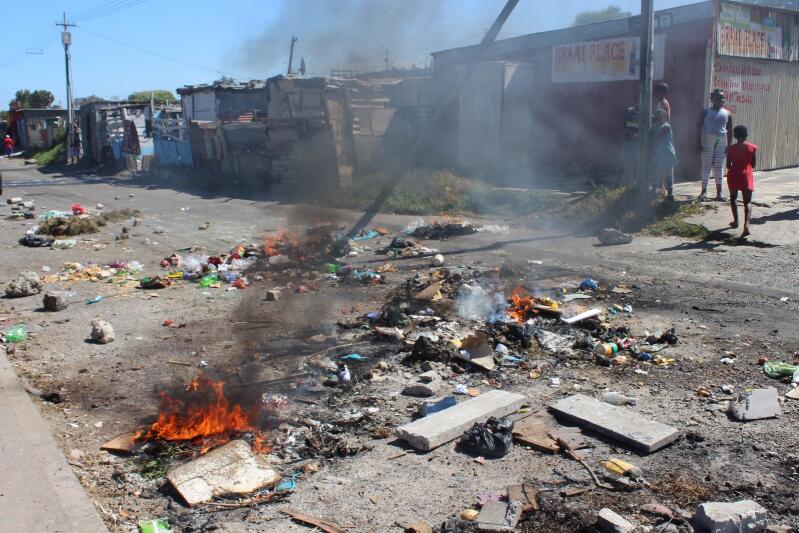 Protester Nobuntu Buyani, explained what set off the protests.
She said she was waiting to start a cleaning job in January but was told plans are on hold because of Covid-19.
She said when she got a call in December telling her to start working in January she was excited because she was going to be able to put food on the table and send her children to school. But to her surprise, last week she saw a group of people working and those who have been waiting for work, still at home.
"We are here with a concern. All of us here are people who were to work in this area, cleaning the area. But now there are new people except those who were told telephonically that we will be working. This prompted us to stand up against this. We blame our councillor. This is not the first time he does this to people. The new workers are also people that have worked before. We were hopeful that we will work and feed our families but now councillor Ngcombolo has employed those who are close to him. This is unacceptable,"she explained.
Another protester Andisiwe Swanana said she was disappointed that she had to stay at home receiving nothing. "When I was called to bring my certified identity document copy and other documents so that I can start working, I was over the moon. But I was wrong because now our jobs are occupied by strangers. This is disappointing for us and for somebody who is supposed to lead by example," said the disappointed mom.
Bongiwe Phikelela said she quit her job because of the promise. She said she was taken for a fool by her councillor. She said she was working in the farms in Stellenbosch when she received a call to come work in January. "I left my job in the farms for nothing. I had hoped to work at home going out to farms now and then. I was going to be home everyday and be able to see my children going to school and back. But I was lied to by my councillor," she said.
Responding to the allegations, councillor Ngcombolo denied having hired people. He said people are employed through databases. "Employment is controlled by the City of Cape Town, not me. People are just used by certain individuals. I am not involved in the whole thing. These are just opportunists. Some of the protesters were committees and were corrupt. It was a two day thing. There are real issues that people need to deal with and stop lying and taking advantage of the poor," he responded.
He admitted that hundreds of people in Kanana are unemployed and live in poverty.