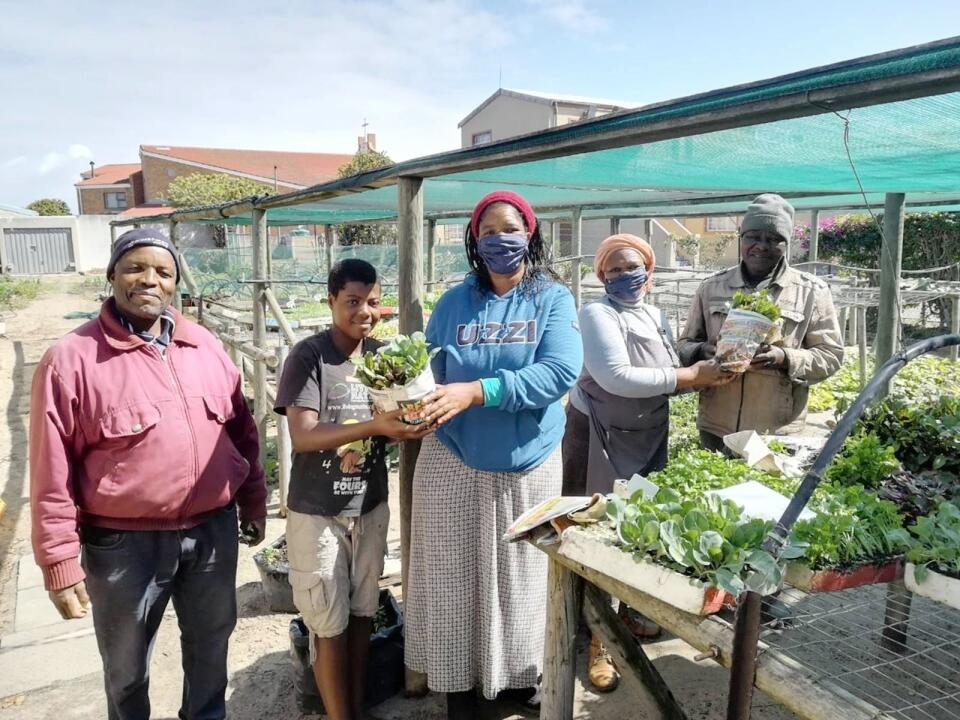 Abalimi Bezekhaya, located in the Airport Industria North area where they promote small-scale urban farming, took home the Eco-Community Award at the prestigious Eco-Logic Awards ceremony held via a live stream feed last week.
The annual awards celebrate South Africa's environmental champions and give recognition to individuals, organisations and communities that positively contribute towards a sustainable world.
Each year, organisations submit their ecological products, services, projects or initiatives under 12 environmental award categories.
The Eco-Community Award celebrates a community which has acted collectively to protect, preserve, or restore the earth's life forms, eco-systems, or natural resources.
Abalimi Bezekhaya's core business is based on providing training to small-scale farmers, providing access to seeds, seedlings and manure for production, providing support around capital infrastructure such as irrigation and manure for soil building, and providing access to market to allow farmers to sell surplus vegetables.
The organisation was established in 1992 and promotes small-scale urban farming, striving to support individuals and groups from disadvantaged communities in Cape Town to recognise the link between their survival, health and the active improvement of their environment so that they have the confidence to initiate, replicate and sustain food growing and greening activities.
The organisation believes that these actions act as an entry point to other development activities that can improve lives.
Its rationale is that by forming grassroots associations and networks, members will actively seek out and lobby for resources and support, which will strengthen their self-help initiatives in their home environments.
The majority of its target group lives in Cape Town's townships, where over a million people reside, mostly in shacks and matchbox houses.
Approximately 40% of these people are unemployed, which is why it is so important to give them this life-changing skill.
Rob Small, co-founder of Abalimi Bezekhaya, said they are so grateful to be chosen as a winner of this award, as they will have the amazing opportunity to showcase what they do, who they help and their results and achievements.