The Nzwane family are demanding answers from Nyanga police officers who, they say, raided their home without producing a search warrant.
Police, however, say they were acting on a tip-off that liquor was being illegally sold from the premises, and that they had indeed found alcohol, which had been hidden under beds and couches in the house.
Police also said they had had to force their way into the house because the person who was there when they arrived, had refused to open the door.
The family, from Mau-Mau, said police officers jumped over the gate and broke an aluminium door to gain entrance to the house while there was no one present.
When Vukani visited the house last week, the front door had been broken, couches turned upside down and clothes were scattered on the floor.
Family members who arrived shortly after police had made their way into the house, said their questions had been responded to with insults from the police offers.
Four family members, Katleo Lecheko, 20, Lebuhang Lecheko,44, Abigail Lecheko, 33, and Sibahle Ngqaqu ,19, were arrested after they got into an altercation with the cops.
Margaret Nzwane said the raid occurred just before 4pm and accused police of taking money which she had in the house after she had sold her car two weeks ago. She claimed that they had also taken a bottle of wine.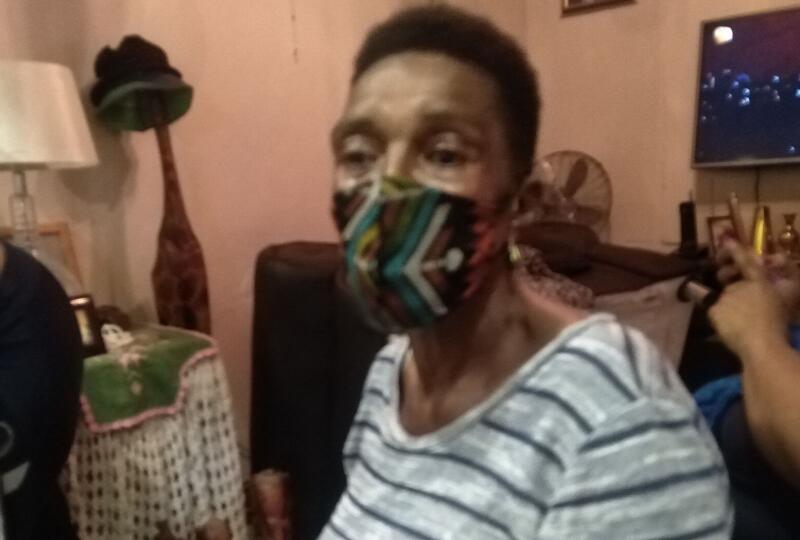 Ms Nzwane said she heard from the neighbours that the police had received an anonymous tip-off that she was selling alcohol.
While she confirmed she used to sell alcohol without a licence, she said she had stopped doing so in 2019 because police were on to her and she was repeatedly raided and arrested.
"Who is going to pay for these damages? They could see that there is no one inside and yet they continue to break and enter the house. I don't know why they took my money and it was my last cent," she said.
Nyanga police station's communications officer, Captain Ntomboxolo Sitshitshi confirmed that police had acted on a tip-off that liquor and drugs were being sold at a residence in Owen Road, Mau-Mau.
"Reports indicate there was someone inside the house but when police knocked at the premises the occupant inside the house did not want to open," she said.
As result, she added, police forcefully opened the door and the occupant escaped through the back window.
Police found liquor inside the fridge and also stashed under the bed and couches. However, they did not found drugs.
"Four people were arrested, three on charges of crimen injuria and dealing in liquor as well as contravening the Disaster Management Act. A fourth male, aged 19, was arrested for attacking police and interfering with police duties," said Captain Sitshitshi.
"About 78.835 litres of liquor were confiscated at the premises in question. It is so disappointing when you see community members attacking police officers while doing their work. People need to understand that police cannot just pay you a visit, there is always a reason and in this instance it was proven,'' she said.
"The law permits police to search any person, residence without a search warrant.
"People always make these allegations when police conduct searches at their premises and this is not the first allegation made by the same resident but these will too be investigated."
She said they would like to encourage the community to continue sharing information and not be discouraged by community members who support criminality.
Ms Nzwane said her her children had been released from police custody and that she had file charges against the officers who raided her house.