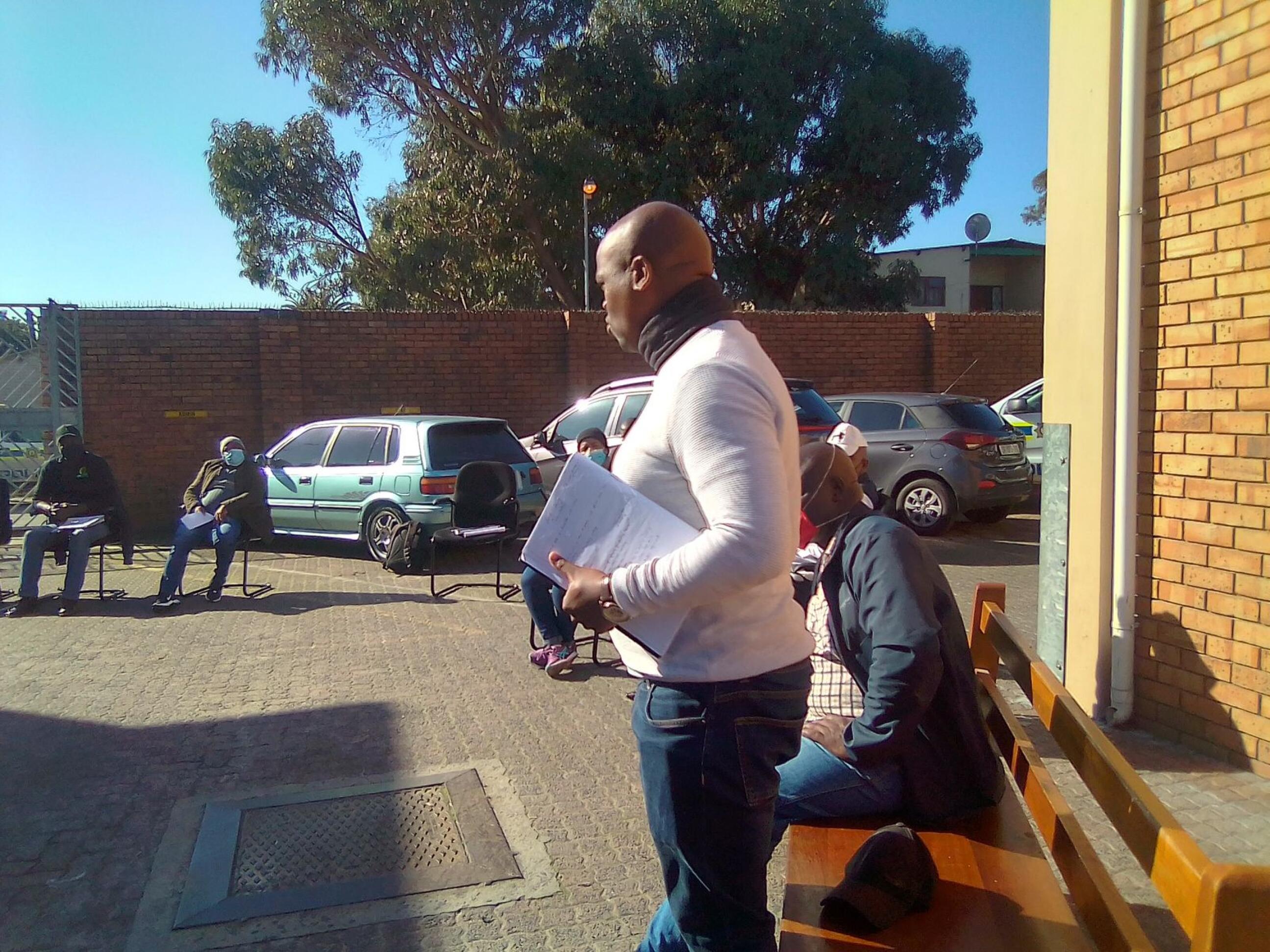 The cold-blooded taxi war currently being waged between two of the biggest taxi associations in the province, has commuters in the grip of fear.
In an effort to put an end to the violence, last Friday, concerned community stakeholders, among them the Gugulethu Development Forum (GDF), Nyanga Community Police Forum (CPF), and represenatives of the Human Rights Commission held an intensive meeting with the leadership of the Cape Amalgamated Taxi Association (CATA) at Nyanga police station.
Of particular concern was the fact that children returned to school this week and would need to be able to access safe public transportation.
Maliki Mbonde, representing the Cape Metro Development Council, said rather than assuming they understood what was at the heart of the fighting, they wanted to hear directly from those involved.
"We felt the need to stand up as leaders and show leadership in such crisis. This fight has gone on for so long and we want to see how can we help to end it. We want this killing to end.
"We will meet with the other associations as well to hear their side of the story. We want peace to prevail. We fear for the safety of our children as they head back to school and we also fear for own safety," he said.
Cata deputy secretary in Nyanga, Mangi Titi, said they also wanted the fighting to end as it had claimed the lives of commuters as well as members of their association.
He explained that the fight was about routes between Paarl and Bellville ad that they could not seem to reach an agreement with Codeta about them.
He assured the stakeholders that scholar transport and other modes of public transport would not be attacked by their members and distanced his association from such incidents.
Nyanga police station commander, Vuyisile Ncatha, slammed the hostile reception police officers had been met with when they visited Nyanga taxi rank.
However, he said, he was glad that they had met and resolved that minor misunderstanding, and urged Cata's leadership to work with them to find a lasting solution.
GDF secretary, Vincent Domingo, said they wanted to peace to prevail – and assurance that commuters would be safe.