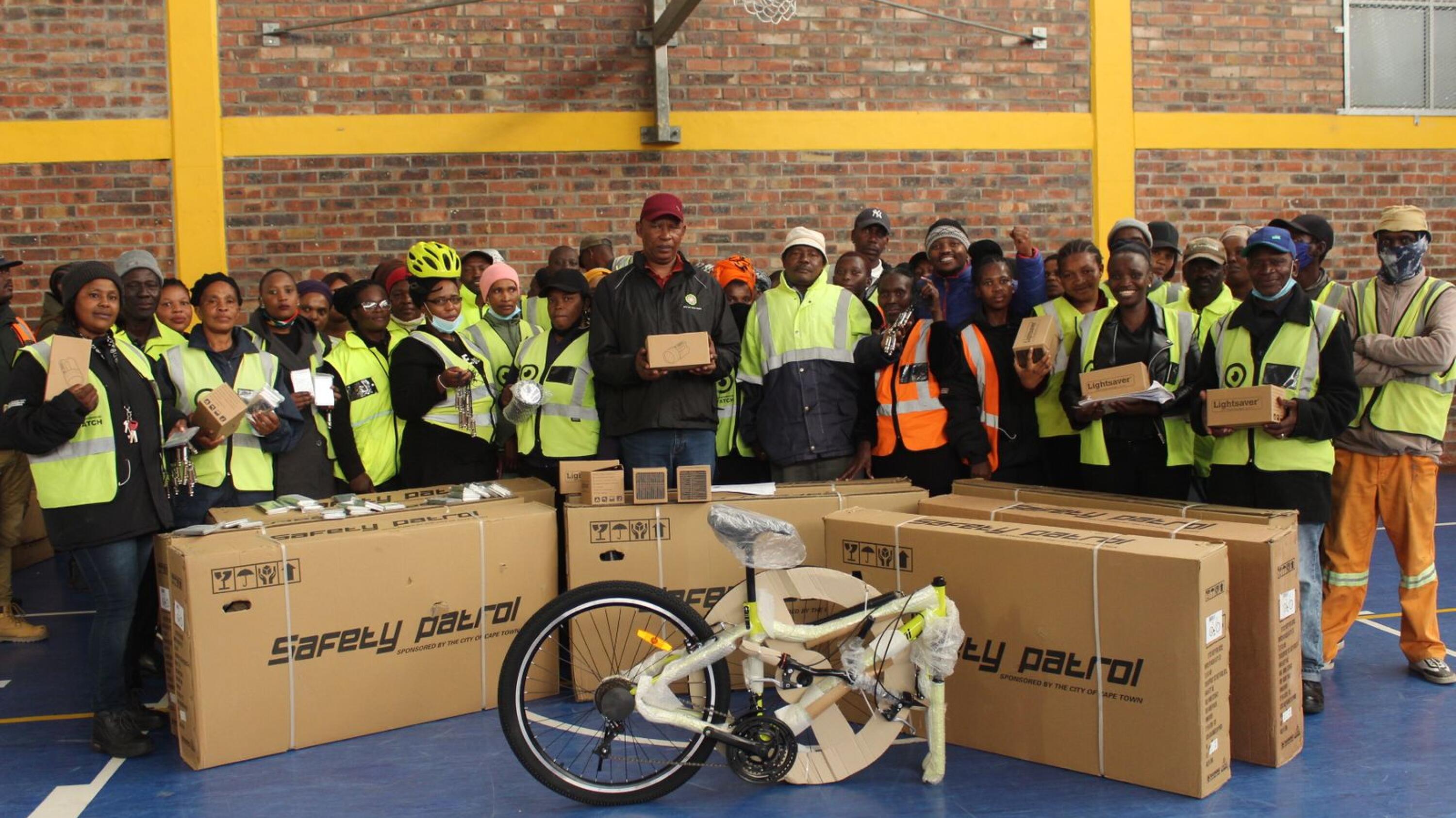 Ward 37 councillor Sandile Martin praised neighbourhood watches who, he said, went above and beyond the call of duty to assist the community.
To help make their work a bit easier, on Monday March 29, he handed over safety equipment and bicycles to them at the Zolani Centre hall.
After handing over the equipment, Mr Martin said; "Neighbourhood watches are an important part of ensuring that the communities are safe. Since they are volunteers and the City (of Cape Town) has cut the security budget we decided to use the ward allocation funds to buy the equipment. They are not only protecting the communities but also the municipal facilities. They have done a tremendous amount of work beyond the call of duty to assist us," said Mr Martin.
Siyalungisa, Masimanyane and Masibambisane neighbourhood watches received, among others, torches, whistles, emergency blankets and bicycles.
"Part of my plan will be to engage with the various stakeholders who can help with two-way radios so they can better assist the crime-fighters. For now they are using SMSes," Mr Martin said.
"The safety and security sector is very vital to us. As long as they do not have contact with criminals, we are happy. We always encourage them to work with the police (and) they need to check on each other.
"With this assistance they will be able to move around from point A to point B quickly," he added, referring to the bicycles which had been handed over.
Nyanga precinct Community Policing Forum co-ordinator, Siviwe Ntaba, also commended the watches for protecting the community, highlighting that their efforts were being noticed.
"Their work and outcomes are notable. Crime has declined in Nyanga of late. But we need more interventions like skills development for them. We want them to be experts on crime issues," he said.
Co-ordinator of the neighbourhood watches, Bongiwe Nodada, said the equipment was a big boost for them and that they were very grateful for the donation.
"The items donated to our neighbourhood watches will certainly help in our crime prevention. This has given us more power to work harder. This is the greatest encouragement for us not to give up. We have very active neighbourhood watches, and we would not want to demoralise them. This equipment will give them wings," she said.
She added that skills were also needed to build valuable partnerships with police and community.
Ms Nodada also complimented the councillor for thinking about them, especially now that winter is coming. "We are now mobile. We will be able to cover some distance that we could not cover before. We are really delighted. We thank the councillor for showing love and care to us," she said.