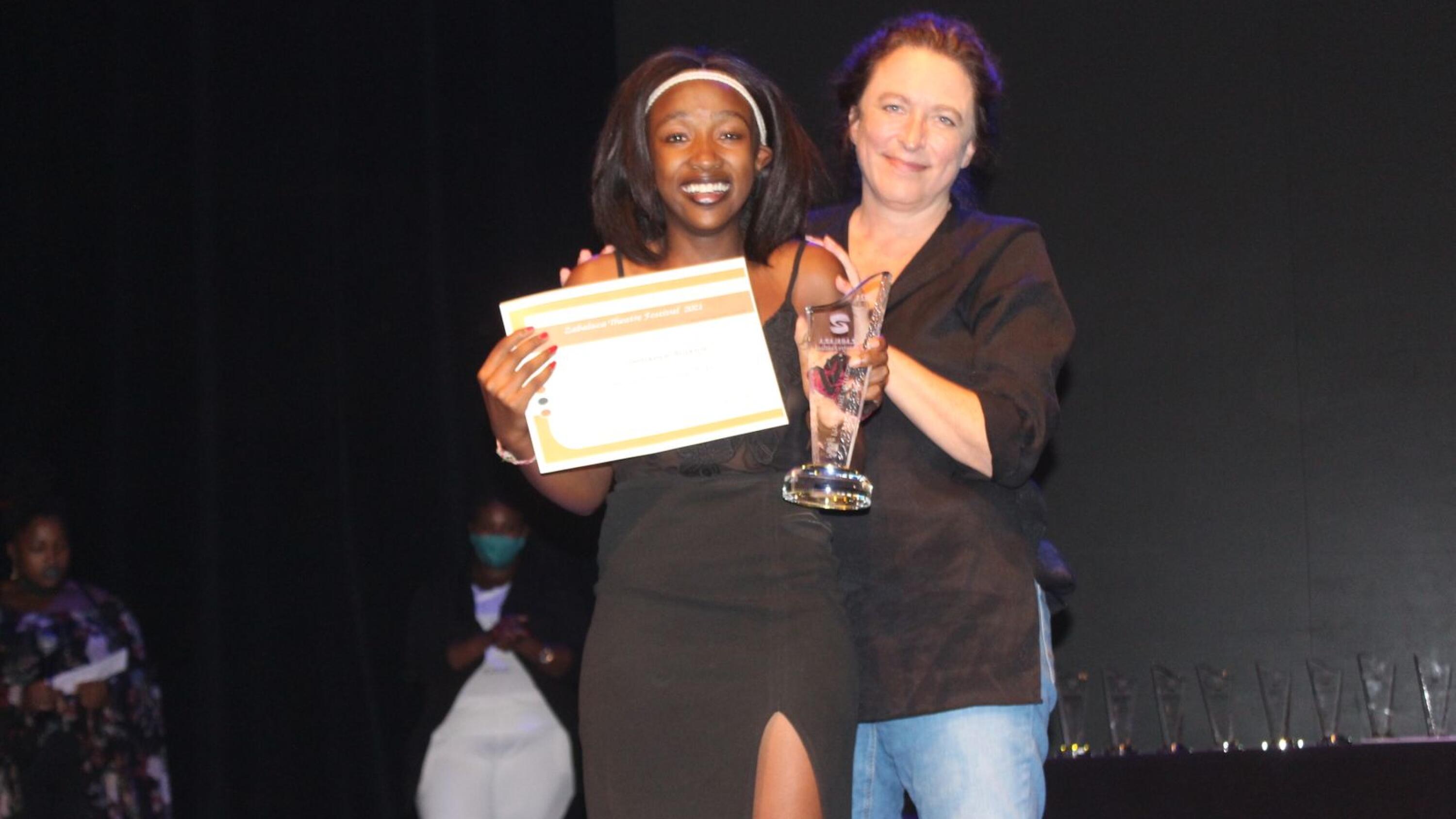 The life and work of Nyanga artist, the late Zoleka "MaZo" Helesi were honoured with the presentation of the inaugural Zoleka Helesi Awared at the 11th annual Baxter Zabalaza Theatre Festival.
At the awards ceremony, which took place on Saturday, Simnikiwe Bilikwana became the first recipient of the award. Announcing the award, chief executive officer and artistic director at Baxter Lara Foot shared fond memories of Ms Helesi who was the co-founder and co-ordinator of the Zabalaza Theatre Festival. Known to many as MaZo, the actress succumbed to cervical and lung cancer on December 11 last year. She was 48 years old.
Ms Foot also announced that the festival would undergo a number of changes over the next five years, among them that the Best of Zabalaza awards would be changed to Seasons at Zabalaza. She added that they would continue to promote Xhosa theatre through the festival.
Ms Foot said MaZo had been passionate about uplifting women and bringing children to the Baxter Theatre.
"We give a big thank you to her. I initiated the award (and) am happy that this year's Zabalaza is celebrating her life. I feel like a small part of my soul has died with her. A terrific era at Baxter has now ended and I can only hope and pray that the memory of her indomitable spirit will heal all who loved her so very much," she said.
Ms Bilikwana, the young actress from Kraaifontein who won the award, said she was surprised but honoured to be the first to win it. "I truly was not expecting it but I feel honoured," she said.
"I thank my directors of the play, Who to Blame for their encouragement. They always advised me to be natural and be myself. I really feel blessed. This is an honour that I will always cherish," she said.
This year's ceremony, at which 13 awards were presented, were hosted by an award winning actress, Tankiso Mamabolo.